Southern California DUI Enforcement Challenges over the Holidays
As the holiday season heats up in Southern California, and as the CHP rolls out over 250 checkpoints to tag drivers for Los Angeles DUI, Southland residents are craving information about how to minimize driving risks to themselves and to their families. Here are some factors that make driving in Southern California over the holidays challenging.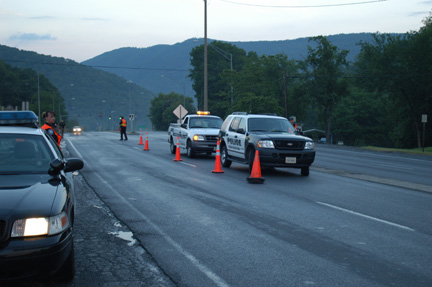 1. Vast expansion of CHP Southern California DUI checkpoints.
From December 18 through January 3, the California Office of Traffic Safety will sponsor 250 checkpoints across the state. CHP statisticians have argued that increasing checkpoints increases driver safety and helps get Glendale DUI drivers off the road.
2. Weather.
Unfortunately for skiing and snowboarding fans, most of Southern California will not experience a White Christmas this year. That said, the lack of snowfall ironically may be kind of a hazard. After all, studies suggest that drivers pay more attention after a snowfall — and this extra attention yields a compensatory protective effect. In late December in Los Angeles, Orange County, and San Diego, however — when it's typically mild and in the mid 60s — our roads experience not snow but rather rain. And this rain tends to create ultra-slick conditions, because the water loosens up dirt, oil, and other slippery sludge.
3. Changes in holiday traffic patterns can increase uncertainty on the roads.
During the holiday season, schools let out early, jobs close, and traffic in and out of airports like LAX increases substantially. These drastic alterations in the typical traffic patterns can create hazards above and beyond those associated with Los Angeles DUI. After all, traffic functions best when everyone "knows the rules."
4. General increase in driver distractibility (texting, GPS systems, speaking on the cell phone, etc.) can also lead to an increase in uncertainty.
During the holiday season, drivers typically get caught up in logistics of holiday travel, and this can likewise have a destabilizing impact that can increase accident rates.
5. Holiday carousing can lead to increases in Southern California DUI.
Holidays are notoriously a time of heavy carousing. The more drivers on the road under the influence of substances, the more accidents and injuries are likely to occur.

Fortunately, if you've been charged with a count of Los Angeles DUI, help is available. Attorney Michael Kraut of the Kraut Criminal & DUI Lawyers is at your disposal. Attorney Kraut attended Harvard Law School and worked for 14 years as a prosecutor for the City of Los Angeles before becoming a defense attorney. He now manages a thriving specialty practice focusing on criminal cases like violations of California Vehicle Code Sections 23152(a) and 23152(b).
If you have been arrested for a DUI in Glendale or you are under investigation for driving under the influence in Southern California, please contact Los Angeles criminal defense attorney Michael Kraut for 24/7 assistance by phone at (323) 464-6453 or toll free at (888) 334-6344 or online.