Are You Reliving Your Los Angeles DUI…Over And Over And Over Again?
You just got arrested for DUI in Los Angeles. Your mind is racing with questions: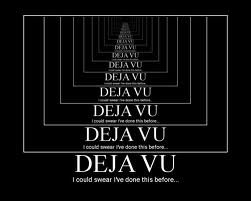 •    "What attorney should I hire?"
•    "What can I do, if anything, to fight the automatic drivers license suspension?"
•    "How will I manage my life, if I have to spend substantial time behind bars or spend months without a valid license to drive to work?"
•    "What will my friends and parents think about me?"
You'd love to concentrate on solving those issues, but your mind just can't stay focused. You keep getting drawn back into remembering the drama of what happened. Perhaps the event was actually dramatic, in an objective sense. For instance, maybe your car flipped on the 210, and you hit a concrete barrier. Or maybe you almost ran into (and killed) some pedestrians.
You can't stop yourself from thinking about the different ways the accident or arrest could have "gone worse."
Or maybe you keep recalling the feeling of fear that jolted through your body when the red and blue lights flashed behind you, or the maddening conversation you had with the arresting officer.
In any case, the following lesson is abundantly clear: you need to manage this non-stop, destructive mental monologue.
To the extent that you feel out of control about you case is to the extent that your mind will likely "hold onto" these negative thoughts and drive you nuts. But once you know what to expect about your case — and what to do in the next few hours and days — you'll likely find yourself spontaneously letting go of the looping mental chatter. So that's one key: get clarity on your case!
Here's another suggestion. Practice deep breathing and meditation exercises. And/or get therapy, particularly if you were involved in a traumatic incident.
Lastly, connect with a Los Angeles DUI defense lawyer here at the Kraut Criminal & DUI Lawyers. Attorney Michael Kraut is a Harvard Law School educated former prosecutor – he used to work as a Senior Deputy District Attorney for the City of Los Angeles, during which time he obtained a 99%+ success rate at jury trials. He's won respect as a criminal defense lawyer not just from clients but also from his peers, such as judges and prosecutors.

If police arrested you for Los Angeles DUI, you may feel scared and confused. Contact Harvard Law School educated, ex-prosecutor Michael Kraut for assistance at (323) 464-6453 or online. We're located at 6255 Sunset Boulevard, Suite 1520, Los Angeles, California 90028.