Colorado Man Might Face First Degree Murder Charges for DUI Death
If you've been arrested on a Los Angeles DUI charge, odds are that you're probably facing a relatively minor (but still serious) charge, such as misdemeanor DUI. If your case is extreme – for instance if you hurt someone – you might face a felony. This is a very serious charge that can lead to over a year behind bars.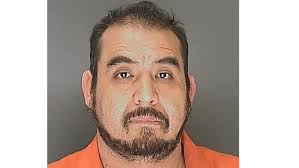 However, unless your situation is very intense, you probably won't face a first degree murder charge.
Not so for Ever Olivos-Gutierrez, a native Mexico living in Colorado, who hit and killed a man last Monday morning. Authorities say Olivos-Gutierrez ran a stop light and smashed his Ford Expedition into a Chevy Camaro driven by Juan Carlos Dominguez-Palomino, killing the 17-year-old on the scene. Olivos-Gutierrez then fled the crash, but police tracked him down. Per the arrest affidavit, he tested over four times the legal limit for DUI.
Prior to the fatal crash, Olivos-Gutierrez had been arrested multiple times on DUI-related charges and other traffic incidents. Approximately half of his arrests and offenses happened when he was living in the United States illegally – he never had a Colorado driver's license.
Authorities say that his fatal wreck last week mirrored a similar crash in September 2008, when an illegal immigrant named Francis Hernandez hit a pickup truck while DUI — driving 80 miles per hour — on a street in Aurora. The force of the accident thrust the truck into a nearby ice-cream shop, where it killed a 3-year-old boy and two women who had been eating inside.
Despite the fact that Olivos-Gutierrez had been arrested twice for DUI – once in 2000 and once in 2007 — and that he committed multiple driving offenses and infractions, while driving without a license and living in the country illegally — he served less than a year of jail time. Immigration and Customs Enforcement (ICE) only had documentation of one of his arrests. (When the Denver Post reported on this story, officials from ICE did not comment.)
Recently, in California, our Supreme Court decided to give the green light to prosecutors to pursue DUI murder charges – also known as Watson Murders. This charge is a second degree murder charge, and it can be punished by up to life in prison. Part of what makes this charge particularly strong is that it contains an element of what's known as "implied malice" – i.e., the driver clearly understood the dangerous risks of his actions but engaged in bad behavior anyway and then killed somebody. After you have been convicted of a DUI, you need to sign a statement known as a Watson Advisement that acknowledges that you understand how dangerous DUI driving can be.
For help unpacking your Los Angeles DUI defense, connect with attorney Michael Kraut. Mr. Kraut is a former prosecutor (Deputy District Attorney). He has appeared on Good Morning America and written in the Los Angeles Times and The New York Times about DUI cases in the news.

If you've been arrested for driving under the influence in Los Angeles, contact former-prosecutor Michael Kraut for assistance at (323) 464-6453 or online. Our team is located at 6255 Sunset Boulevard, Suite 1520, Los Angeles, California 90028.