Pregnant Zombie Arrested for DUI: Hopefully Your Burbank DUI Mug Shot was Prettier
Whether you got arrested for driving under the influence in Burbank on "All Hollow's Eve" or not, odds are that the experience was spooky and disorienting, and not in a good way.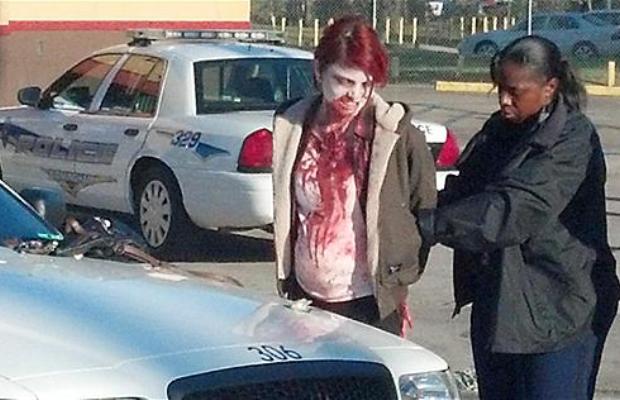 DUI stories have a way of becoming surreal and macabre – both for DUI suspects and for victims of the crash and investigators. Burbank DUI bloggers and national "News of the Weird" scouts from places like Huffington Post were riveted last week by a strange Halloween DUI story out of Birmingham Alabama.
Allegedly, a woman dressed as a pregnant-zombie-who-had-been-shot-in-the-head was found passed out in her car the morning after Halloween. Initially, passersby thought that she had actually been shot in the head. These people called the police, who found that the woman was just wearing a Halloween costume. The costume itself was amateurish, but when the frightened passersby saw it in context, it certainly looked gory and real. Plus, they found her on the morning after Halloween, not on Halloween itself. As one Birmingham police officer said, "you can see why someone thought she had been shot."
Local officers woke the woman up, looked through her vehicle, and then arrested her on charges of DUI.
Obviously, getting a charge like driving under the influence in Burbank is not pleasant. But it's certainly better than getting shot in the head and left to die in your car.
Nevertheless, you face a superabundance of challenges and questions that you will need to address in the days and weeks ahead. For instance, will your license get suspended? Will you have to spend significant time in jail? What should you be doing right now to prepare for your legal battle? Have you written down your own account of what happened – including quotes from officers or from any witnesses? Did you make any statements to authorities or to anyone investigating the case that could compromise your case or cause you potential legal problems?
Have you found and retained a Burbank DUI criminal defense attorney yet?
These and other questions are probably whirling around your head, even as you try to process what happened to you. It can be difficult to prioritize and strategize, since you're not an expert in Burbank DUI law, and you're also almost certainly dealing with emotional "blowback" from the arrest as well as "day-to-day" life concern re: your job, family, and relationship obligations.
The practiced and efficient team at Burbank's Kraut Criminal & DUI Lawyers can assist you in developing a proper defense and making good sense of your options. Attorney Kraut is a highly respected, knowledgeable, and successful criminal defense lawyer who has the compassion and relationships to provide you excellent service.

If you have been arrested for a DUI in Burbank or you are under investigation for driving under the influence in Southern California, please contact Los Angeles criminal defense attorney Michael Kraut for 24/7 assistance by phone at (323) 464-6453 or toll free at (888) 334-6344 or online.