Police Panicking about Drug DUIs as Prescription Drug Use Spikes Across Nation
When you hear a report about someone arrested for a DUI in Los Angeles, your immediate thought might be that the person had been drinking too much alcohol before getting behind the wheel. But other substances can cause impairment similar to alcohol's effects.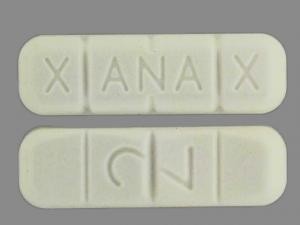 Television station WAFF in northern Alabama reported in June that state police are seeing more and more cases of motorists driving erratically after taking prescription drugs like Xanax. In one case, a man used Xanax and codeine before driving, eventually running off the road in an accident that killed his seven-year-old daughter.
Police officers have a problem when it comes to determining whether a motorist has been impaired because of prescription meds. They can immediately get a fairly good gauge of blood alcohol levels by administering a breathalyzer test. But the breathalyzer can't detect the presence of prescription drugs. Police officers need a laboratory to conduct those tests, and long waits for processing samples at state labs gums up the system and leads to lots of delays.
Critics say this "how do we stop prescription drug DUI" problem now challenges law enforcement all over the country. In Fresno, California, on Friday, June 5th, police responded to two separate accidents that involved DUI and prescription drugs. ABC 30 reported that Alyssa Gonzales, age 18, slammed into David Torres when he was stopped at a red light. The accident killed Torres and resulted in charges against Gonzales, who allegedly had been taking a prescription for a spinal condition.
A few hours later, 38-year-old Denise Lago, under the influence of prescription drugs, swerved into oncoming traffic. She caused a four-vehicle accident that killed Ken and Jeannine Balderrama, who were riding a motorcycle. In an ironic twist of fate, the defense attorney representing Lago is a cousin of David Torres, the man killed in the earlier accident.
As a frequent contributor to respected media, like The New York Times, The Los Angeles Times and Good Morning America, Los Angeles DUI attorney Michael Kraut of the Kraut Criminal & DUI Lawyers understands what it takes to build successful defenses in complex DUI cases. Contact him and his team today to schedule a consultation.
Did you get arrested for a DUI in Los Angeles? If so, contact Los Angeles criminal defense attorney Michael Kraut for assistance by phone at (323) 464-6453 or online. We're located at 6255 Sunset Boulevard, Suite 1520, Los Angeles, California 90028.