After the Passage of Proposition 47… What Next for Los Angeles DUI Offenders?
Last week, voters ratified Proposition 47, which will likely have profound, if still not very well understood, ramifications for criminal defense trials in the Golden State for years to come.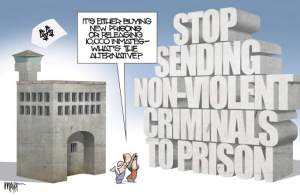 How, specifically, might this new proposition impact your Los Angeles DUI defense options?
The answer obviously depends intimately on the details of your arrest as well as your criminal history. The purpose of the law, basically, was to partially decriminalize certain nonviolent offenses, like drug possession crimes. Supporters of the proposition hoped to restore a level of racial equality to California law. Advocates of the proposition argued that draconian drug possession laws punished African-Americans and Latinos in a lopsided fashion. They also said that our state's harsh drug laws had contributed to prison overcrowding as well as to a deterioration of certain communities and neighborhoods.
Prosecutors, judges and defense attorneys alike will soon be puzzling over — and arguing over — how this new proposition will change the course of business in the world of criminal defense.
Defendants who have questions and concerns about their rights should get in touch with an experienced Los Angeles DUI criminal defense attorney with the Kraut Criminal & DUI Lawyers ASAP to explore their options. Whether someone you know or love has been imprisoned for DUI or for a nonviolent drug offense; or whether police recently arrested you — and you're trying to figure out how to preserve your freedom and understand your legal options — call a former prosecutor with a rock-solid record (99+% success rate jury trials as a prosecutor) and excellent connections in the Los Angeles legal defense community.
Did you get arrested for a DUI in Los Angeles? If so, contact Los Angeles criminal defense attorney Michael Kraut for assistance by phone at (323) 464-6453 or online. We're located at 6255 Sunset Boulevard, Suite 1520, Los Angeles, California 90028.