Pasadena DUI Football News: Stanford Linebacker's Arrest Throws His NFL Prospects into Doubt
A Pasadena DUI arrest can be a devastating blow not just to your freedom and your pocket book, but also to your potential career advancement.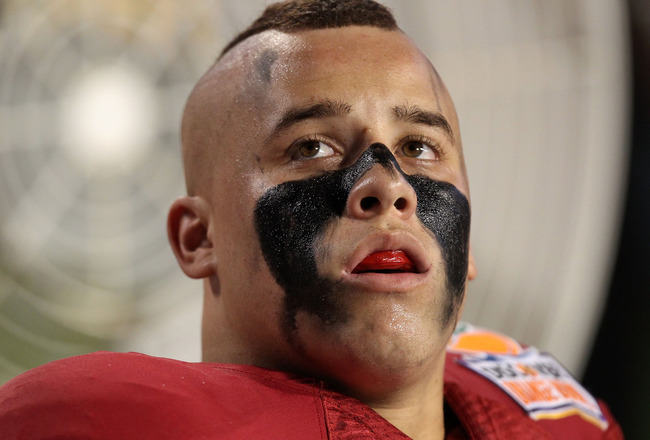 Witness a sad and frustrating story reported in the Stanford Daily last week: College linebacker Shayne Skov got stopped and arrested Sunday morning for driving under the influence and taken to a San Jose jail.
Skov had been one of Stanford's top players—an NFL prospect and a "team leader." He suffered a serious knee injury in a game at the University of Arizona; this blow knocked him out for the season. Insiders believe that, had he been healthy, he would have been one of the top inside linebackers in all the PAC12.
But now what? With his knee hurt and a DUI under his belt, what will become of Skov's future, both as a player (and potential NFLer) and as a California citizen?
A Los Angeles DUI lawyer often must act not only as legal counsel but also as a "listening machine" to understand what's really at the root of a defendant's crisis. A Pasadena DUI arrest, for instance, might have many deep root causes:
• A psychological or even physiological dependence on alcohol or controlled substances;
• A "lapse of reason" provoked by a very emotional event (including happy events);
• A temporary and tragic misjudgment (e.g., thinking you only had two drinks when in fact you had four);
• Deep-seated psychological issues, which can stretch all the way back to childhood;
• Peer pressure;
• And beyond.
To develop the most rigorous possible defense, your Los Angeles DUI attorney will need to examine the facts on the ground, as well as the psychology. Why did you fail the Pasadena DUI breathalyzer test? What symptoms of DUI did you exhibit? Did the police act Constitutionally? Did the police make any errors in terms of stopping you, arresting you, or booking you?
Potential holes in the prosecution's case might abound. But you need an accurate and experienced Los Angeles DUI defense attorney to exploit those holes. Moreover, you need to act quickly. If you do nothing or move too slowly, the punishments and penalties can mount up, and you may automatically lose your California vehicle license for a long period of time. Evidence that could potentially exonerate you or challenge the prosecution's case may disappear or be forgotten. The prosecution may use your "lag time" to build a more solid case against you.
Fighting back effectively
A Pasadena DUI criminal defense attorney with the Kraut Law Group (790 East Colorado Boulevard, 9th floor, Pasadena, California 91101 Phone: (626) 345-1899 ) will help you identify "best practices" for your defense situation. In some cases, this might mean fighting all the charges and demanding complete exoneration. In other cases, it might mean trying to settle with prosecutors for a lesser charge. Each case is filled with nuances and potentially tricky elements. So it's very important to choose the right lawyer for your needs. Attorney Michael Kraut is a Harvard Law School-educated former prosecutor. As such, he understands what your prosecutors are thinking, and he can help you make the right choices to respond to what they are planning.

If you have been arrested for a DUI in Pasadena or you are under investigation for driving under the influence in Southern California, please contact Los Angeles criminal defense attorney Michael Kraut for 24/7 assistance by phone at (323) 464-6453 or toll free at (888) 334-6344 or online.