Pasadena DUI Celebrity News Blotter: David Hasselhoff's Daughter and Alanzo Mourning's Wife Both Whacked with DUI Charges
When celebrities (or their spouses or children) get arrested for driving under the influence in Pasadena, people notice. There's a reason why sites like TMZ.com generate boatloads of internet traffic. For whatever reason, people find themselves intuitively fascinated by the lives, lifestyles, and flaws of famous people.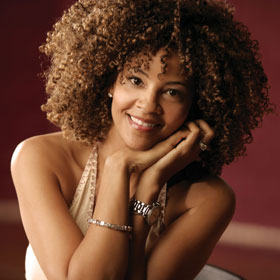 To that end, perhaps you can learn a few lessons regarding Pasadena DUI defense while analyzing the news.
In that context, let's consider two recent celebrity DUI arrests.
The first concerns basketball superstar Alanzo Mourning's wife, Tracy Morning. Police pulled her over in Miami, near San Servano Avenue and Old Cutler Road, after she failed to stop completely at a red light. The officer told her that he had seen her speed through the light. Allegedly, she winked but did not deny the charges. He then gave her a field sobriety test after smelling alcohol on her breadth and arrested her.
Alanzo and Tracy have been charitable givers over the years: a local high school is even named for the couple. Her arrest came as an unwelcome 42nd birthday present for Alanzo.
Meanwhile, Hayley Hasselhoff, daughter of international TV star, David Hasselhoff, got arrested for driving under the influence and speeding over the Christmas holiday. Worst part is, Hayley is only 20 years old. That means prosecutors could really go after her. If convicted, she could be forced to spend up to half a year behind bars. Hayley's mother, Pamela Bach, was also arrested for DUI--twice, actually–once in 2009 and once in 2010.
These celebrity cases may seem somewhat entertaining to casual readers. But if you personally face Pasadena DUI charges, and your life is in shambles–you're probably a lot more empathetic.
Truth be told, no one is ever prepared for a DUI charge. It wasn't like your life was on "pause" before your arrest (or accident). Ever since the arrest, you've been scrambling to pick up the pieces, pay your bills, deal with important logistics in life, and so forth.
The team here at the Kraut Criminal & DUI Lawyers can help you, no matter how complex, dynamic, or confusing your case seems right now. Attorney Kraut is an extremely experienced former prosecutor, who maintains exceptional relationships with local law enforcement, judges, and other attorneys who are on "the other side."
As a Pasadena DUI defense lawyer, Mr. Kraut can help you investigate your charges, challenge breath test results, and strategically fight back against whatever the prosecution throws your way. Connect with Mr. Kraut and his team today for effective counsel to meet your Pasadena DUI defense challenges.


If you have been arrested for a DUI in Pasadena or you are under investigation for driving under the influence in Southern California, please contact Los Angeles criminal defense attorney Michael Kraut for 24/7 assistance by phone at (323) 464-6453 or toll free at (888) 334-6344 or online.