Oceanside DUI Checkpoint Memorializes Officers; Firefighter Implicated in DUI Crash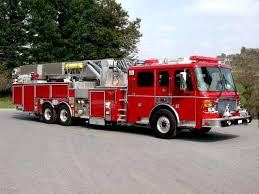 When it comes to DUI in Los Angeles, uniformed men and women can be either victims or perpetrators. Recent incidents in Carlsbad, California, and Lexington, Kentucky, shed light on this dichotomy.
Jarad McCargo, a firefighter in Lexington, lost his job September 22 as a result of an accident in which he struck three people with his vehicle while allegedly under the influence. The 36-year-old reportedly backed his Ford Expedition into a local bar, The Beer Trap, critically injuring Noel Espino and hitting two others. After the collision, he fled the scene and hid behind several trash cans before police located and arrested him. McCargo's charges include:
•    Driving under the influence
•    First-degree assault
•    Leaving the scene of an accident
•    Driving without insurance
Conversely, the Carlsbad community continues to honor two Oceanside California Highway Patrol officers who lost their lives to DUI drivers recently. On September 20, police set up a DUI checkpoint on Carlsbad Boulevard to identify potentially impaired drivers.
While the checkpoint served to raise awareness regarding the dangers of DUI driving, authorities also dedicated it to the memory of two officers:
•    Officer Sean Nava. Nava died in October 2000 when a DUI driver struck him as he responded to a DUI crash.
•    CHP Officer Stephen Linen. A DUI driver collided with Linen's patrol car on Interstate 5 only months after Nava's death, killing the officer.
Officers and bereaved family members alike hope the memorial checkpoint will cause people to think twice about driving under the influence and hold their friends and loved ones accountable.
Regardless of your professional background, injuring or killing another person when driving drunk is a devastating offense for everyone involved. The potential repercussions for your freedom and future are severe, but an experienced Los Angeles DUI attorney can help. Contact the Kraut Criminal & DUI Lawyers today to discuss your case and begin forming your defense.
Call attorney Michael Kraut at (323) 464-6453 for help if you've been stopped for DUI in Los Angeles. Or Contact our team online. We're located at 6255 Sunset Boulevard, Suite 1520, Los Angeles, California 90028.