A Natural Way to Discourage DUIs?
Police officers, prosecutors and judges can get discouraged when they're trying to reduce the number of DUIs in Los Angeles. Some people never seem to get the message about the dangers they pose to themselves and other people.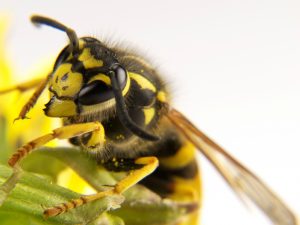 But Noah Elkins of Laurel County, Kentucky, had the message about the dangers of DUI driving brought home in a stinging way—literally. On Tuesday, July 26th, Elkins and a passenger, 35-year-old Priscilla Simpson, were driving around looking for a place to swim and cool off. Since they were reportedly under the influence of several drugs, including Suboxone, neurotin and Klonopin, Elkins apparently had trouble controlling the car. The vehicle crashed into an electric pole, which fell over and took out a beehive.
The swarm of bees was not happy about the disruption to their day. According to TV station WKYT, they went after Elkins and Simpson (who was wearing a bikini bathing suit at the time). A local resident, Gary Lee Anderson, saw them running up his driveway, where they grabbed the hose and tried to spray water on themselves to get the bees off of them.

Local deputies took Elkins and Simpson to a nearby hospital, where they received treatment for numerous bee stings. The officers charged Elkins with driving under the influence and several other traffic violations and Simpson with public intoxication.
No matter what sentence the legal system eventually decides upon, Elkins and Simpson are not likely to forget the painful reminder of the consequences of DUI.
California's Vehicle Codes spell out harsh penalties for driving under the influence of drugs OR driving under the influence of alcohol. Per CVC 23152, judges can sentence offenders to a year in jail, fines starting at almost $400 and a six-month or more license suspension. Judges may also order convicted DUI drivers to attend California DUI school.
If you need to develop a sound, systematic defense to a Los Angeles DUI charge, call experienced Los Angeles DUI defense lawyer, Michael Kraut, of the Kraut Law Group.