Major Jail Sentence Slapped on Jani Lane for Los Angeles DUI
Last week, Jani Lane – the embattled former singer of the band Warrant – was finally sentenced for his Woodland Hills DUI of May 9th. The hair band singer pled no contest to charges and got 120 days in jail. He was also ordered to spend 30 months in an alcohol education program, and his license will be suspended for three years. As this blog reported when the "Cherry Pie" singer got arrested two months ago, the officer who stopped Lane for driving under the influence in Los Angeles was the same cop who busted him for his last Southern California DUI in 2009. (If you recall, for that misdemeanor charge, Lane got three months in alcohol school and three years probation).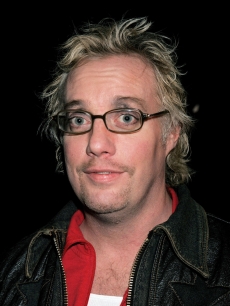 The rocker's jail sentence comes on the heels of other major breaking news in the celebrity Los Angeles DUI world – actor Chris Klein (of American Pie fame) may be facing jail time for his 2010 Southern California DUI arrest. And, of course, unless you've been living under a rock, you no doubt read that Lindsey Lohan finally checked into jail last Wednesday after being sentenced for violating probation associated with her 2009 Los Angeles DUI arrest.
What happens when people like Jani Lane get arrested multiple times for driving under the influence in Burbank, Woodland Hills, or really anywhere else in Southern California?
In short, the court has leeway to impose greater and greater penalties every time you get an additional conviction, as long as your previous DUIs occurred within the past 10 years. A first time offender in a typical case might be charged with a misdemeanor. The court could impose 48 hours minimum jail time – as well as a maximum of six months in jail. Remember, that's without any other complicating factors, such as an injury. 1st time fines can max out at $1000 on top of court costs. You can get a 1-year driver's license suspension, mandatory alcohol school, probation, and – as of July 1st — mandatory interlock ignition device installation.
Second time Woodland Hills or Burbank DUI offenders get increased mandatory jail time – at minimum, four days; at maximum, 6 months. Your mandatory DUI alcohol school time goes up to 18 months, and your driver's license suspension goes up to two years. Your fines and court costs will also bump up.
After a third, fourth, and subsequent DUI convictions, you face incremental increases in your penalties as well as the potential for the court to elevate what would ordinarily be a standard misdemeanor Southern California DUI to a felony charge.
All this is to say that, if you face charges similar to Jani Lane's, you probably want to consult with a credentialed Los Angeles DUI lawyer ASAP.

Look to Attorney Michael Kraut of the Kraut Law Group in Hollywood. For over 14 years, attorney Kraut served as a deputy District Attorney for the city, and he is a reliable authority on this subject – witness his many appearances on local and national news stations, such as CNN, ABC and Fox.
If you have been arrested for a DUI in Burbank or you are under investigation for driving under the influence in Southern California, please contact Los Angeles criminal defense attorney Michael Kraut for 24/7 assistance by phone at (323) 464-6453 or toll free at (888) 334-6344 or online.