Los Angeles DUI Charges against John Kerry's Daughter Dropped
Last week, Alexandra Kerry, the 36-year old daughter of senator and former presidential candidate John Kerry, got pulled over for driving under the influence in Los Angeles. On Monday, however, the city prosecutor's office opted to drop the case against the documentary filmmaker, citing the fact that her blood alcohol (BAC) level was 0.06% — 0.02% under California's legal limit of 0.08%.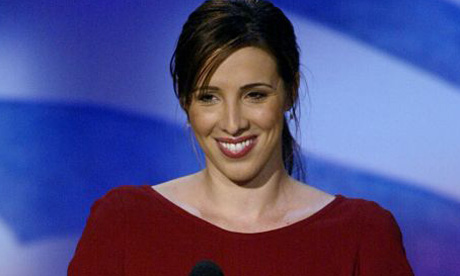 People Magazine broke the story of Kerry's arrest last week; nevertheless, many details have still yet to be made public. A spokesman for the LAPD said that Kerry posted a $5,000 bail and that she was cited for having an expired registration. She was booked at a Hollywood police station, and a court date had been set for December 10. No other drivers were allegedly involved in the incident, and no one was injured.
As a reputable Southern California DUI attorney will tell you, the key law that governs cases like Kerry's is California Vehicle Code Section 23152 — specifically sections 23152(a) and 23152(b). The first section stipulates that if you operate a car, truck, or other vehicle while under the influence of narcotics or alcohol, you can be booked for a criminal act. The section also lays down punishments for violating this law, which include license suspension, serious fines and court costs, and jail time. Section 23152(b) stipulates that one may not drive a car, truck, or other motor vehicle with a BAC of more than 0.08%. (Since Alexandra Kerry — as we mentioned above — only had a BAC of 0.06%, it therefore would have been very difficult for prosecutors to build a substantial case against her.)
Not all charges of driving under the influence in Southern California are as easily met, however. If you or a loved one faces similar charges — or even charges complicated by injuries, property damage, or other factors — it may behoove you to connect ASAP with Attorney Michael Kraut of the Kraut Criminal & DUI Lawyers.
For years, Attorney Kraut worked as Deputy District Attorney for the city of Los Angeles, during which time he prosecuted some very tough DUI cases. He has since switched over to representing criminal defendants, and he uses his knowledge of procedure and law to develop superior strategies for his clients. Attorney Kraut has an impressive pedigree — including a degree from Harvard Law School. And he has proven himself many times over both in settlement hearings and at trials. Given the severity of your charge, it makes sense to work with one of the best attorneys that the city has to offer.

If you have been arrested for a DUI in Los Angeles or you are under investigation for driving under the influence in Southern California, please contact Los Angeles criminal defense attorney Michael Kraut for 24/7 assistance by phone at (323) 464-6453 or toll free at (888) 334-6344 or online.