DO Some Los Angeles DUI Offenders Get Preferential Treatment?
Some celebrities arrested for a DUI in Los Angeles appears to get off with a very light punishment. Although justice is supposed to be blind, the truth is that people with money and/or connections frequently do get a better deal.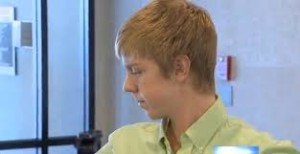 Take the case of the Texas teen whose defense for killing four people in a DUI accident was that he had "affluenza." The attorney for Ethan Crouch, who had a blood alcohol content of .24 when arrested, claimed that his client had never learned to take responsibility because his parents' wealth had shielded him from the consequences of his actions. Crouch received a controversially light sentence of 10 years of probation and treatment in a residential, in-patient treatment facility. (Apparently hisaffluenza hasn't been cured; he fled to Mexico, and he is currently fighting extradition back to the U.S.)
Contrast that to the sentence imposed on a 23-year-old Texas man of moderate means who killed four people in a DUI accident at the South by Southwest Festival in 2014. Rashad Owens, who had a .114 BAC reading at the time of his arrest, received a sentence of life in prison. (There were a few aggravating factors, however: Owens was driving a stolen car at the time and fleeing from police.)
In Poulsbo, Washington, some citizens are expressing outrage at what they see is the preferential treatment given Kitsap County Sheriff Office Sgt. Jim Porter. A Poulsbo police officer found Porter in the parking lot of a movie theater, intoxicated and behind the wheel of his car, which wasn't running. The officer made Porter promise he wouldn't drive and left the scene. About an hour and a half later, the movie theater called the Poulsbo police and told them the car was gone. Officers found Porter, with vomit on his shirt, in the driveway of his home two miles away. A recording from the officer's body camera reveals Porter admitting he had driven home while DUI.
But the police didn't arrest Porter, saying the evidence against him was circumstantial. Citizens and even local defense attorneys maintain that anyone else in that situation would have been spending the night in jail.
Although California Vehicle Code 23152 talks about DUI charges for driving a car, it doesn't directly address the issue of just sitting behind the wheel when under the influence. However, prosecutors in many areas argue that just by sitting behind the wheel, the person has shown an attempt to drive–and California courts have supported this charge.
How should you respond to your recent and disarming charges? Call a qualified Los Angeles DUI defense lawyer (and ex-prosecutor) with nearly two decades of relevant legal experience.