Los Angeles DUI Crash Leads to 6 Deaths
A horrendous Los Angeles DUI accident has left six people dead – including an entire family of four – and the 21-year-old female driver faces profound criminal charges.
Police allege that a young woman,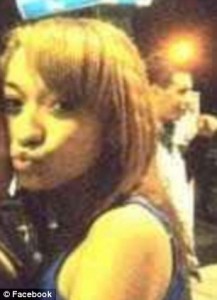 , drove the wrong way on the 60 Freeway in Diamond Bar early Sunday morning, causing her to crash into two vehicles. Officials say that five women died (including the wrong way driver's sister) and one man died. The driver of one of the vehicles involved in the collision — a Ford SUV — survived, as did Culbreath.
California Highway Patrol Spokesman, Rodrigo Jimenez, told reporters: "there are witnesses saying [Culbreath] was exceeding 100 miles per hour… we believe alcohol had something to do with this crash."
Police took Culbreath to the hospital with a broken femur and ruptured bladder, and she was reported to be in stable condition. The accident caused a massive Sig-alert on the 60 for several hours, as authorities combed through the crash site to investigate what went wrong, how, and why.
In addition to felony Los Angeles DUI charges, Culbreath faces multiple counts of vehicular manslaughter. Prosecutors in vehicular manslaughter cases can often get quite heavy-handed and seek enormous and punitive sentences. Not all DUI attorneys know how to cultivate and develop appropriate defenses to such serious charges. The truth is that you may need to:
•    Find witnesses and take statements from them;
•    Pore over toxicology reports;
•    Interview experts in accident reconstruction;
•    Obtain other potentially pertinent evidence as soon as possible;
•    Even slight delays in the construction of your defense can make your case more challenging and complicate and weaken your defense.
You're undoubtedly shaken up, disturbed, guilty, and potentially even physically injured. That said, you should waste no time constructing your Los Angeles DUI defense! Connect with Michael Kraut, a former senior level prosecutor who has handled many high profile serious criminal cases (from both the prosecutorial and defense vantages) today at the Kraut Law Group.
Did police stop you for driving under the influence in Los Angeles? Contact DUI defense attorney Michael Kraut for assistance at (323) 464-6453 or online. We're located at 6255 Sunset Boulevard, Suite 1520, Los Angeles, California 90028.