Lessons Real People Learned from Their DUIs
There'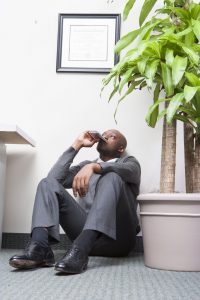 s a lesson to be learned from every experience, good or bad—even being arrested for DUI. However, we can save ourselves a lot of pain by learning, whenever possible, from others' negative experiences. No one can better explain what happens with a DUI arrest than someone who has gone through it, so let's take a look at a few stories of real people and their experiences with DUI, and what they learned in the process.
***
"If I'm going to drink at all, just don't plan on driving. Or don't drink."
In 2011, the blogger of Her Every Cent Counts claims she only drinks once or twice a year. But she wrote a particularly vulnerable post about a DUI arrest.
"I had about three glasses of wine," she writes, "and stopped drinking at 9:30pm, and didn't get into my car until midnight. Apparently I'm one heck of a lightweight. I drove around the corner and pulled over, realizing that I shouldn't be driving."
But she realized her mistake too late.
A nearby police officer noticed her, came up to the car, tested her at a BAC of 0.12—over the legal limit—and arrested her. Once she was in the system, she says things continued to work against her, and it didn't seem to matter that she'd only driven "around the corner." Even her DUI attorney couldn't seem to accurately predict the actions of the DA or the courts.
"I didn't matter at all in the entire situation. I was just a couple of pages of evidence and a blood alcohol percentage number…I really didn't have a chance."
In the end, she pleaded no contest to the charge, was given 3 years' probation, fined $2000 and assigned two-and-a-half weeks of community service requirements. In addition, she lost her license for a month, was required to go to DUI school, and she now has a criminal record—all for one fateful mistake.
"Lesson learned, if I'm going to drink at all, just don't plan on driving. Or don't drink."
Later, this blogger added these remarks to her original post:
The truth of the matter is—I feel stupid for driving drunk. I'm the same girl who got angry in high school driver's ed when 90% of the class was about drunk driving because I didn't touch alcohol until I was 21, and most of the other kids in my class drank on a regular basis. I never thought that I would end up with a DUI…I could have hurt someone… I could have killed someone…It sucks to be caught. It sucks to have to spend time in jail, be a criminal, and pay massive fines. But I needed a wake up call, and ultimately I'm thankful to have gotten one."
***
"I thought I was okay to get behind a wheel…I was not."
Brittany, a pre-med student at the University of Pittsburgh, was a driven, responsible young adult with a bright future. She tells her story in Odyssey:
Brittany was at a family party on July 4th when she made her mistake.
"I thought I was okay to get behind a wheel," she wrote. "I was not. I lost control of my new car and rolled more than 3 times. My BAC was 0.162, and as a level 1 trauma (the most severe) I was hospitalized. I couldn't subtract 7 from 15, and I couldn't walk for a few days, but I was alive."
Thankfully, no one else was hurt in the crash—but the fallout Brittany experienced went well beyond her injuries. Her path toward medical school, she says, was completely derailed while she dealt with the legalities of what she'd done.
"My medical school application I was working on? GONE. The routine hours spent volunteering? GONE. It doesn't matter what my GPA was, or how well I did on my MCATs…I could be on my way to medical school right now, but instead I am forced to take a few years off. Ten months later, and I am still dealing with legal issues, and they don't seem to be getting resolved any time soon."
Brittany feels fortunate that she only harmed herself. But she's haunted by the knowledge that she could have hurt or killed someone else. The hardest part, she says, was facing her family.
"I let every single person in my life down," she wrote. "I let my morals and ethics fly away, and I let my dreams go up in flames."
Her career in medicine now uncertain, Brittany urges others to think about what is at stake before driving under the influence.
"If you think you are okay to get behind a wheel? YOU ARE WRONG," she wrote.
***
"I can't think of any brand of beer I'd pay $1,300 for."
In an article written for Tyndall Air Force Base, Maj. Rod Nichols shares a personal story as a cautionary tale about DUI. He recalls consuming a 6-pack of beer as a teenager, then getting behind the wheel. He was admittedly DUI but made it home without being caught…or so he thought.
"I woke up the next morning with a pretty good hangover to find my loving father standing in the kitchen. He greets me with a smile and in a booming, louder-than-normal voice calls out, 'Morning, hope you're hungry. I made you some breakfast.'"
His father then said he wanted to show him what he'd been working on over the past few days.
Then they went to the police station, because, Maj. Nichols wrote, "You guessed it… [My dad's] a cop."
At the station, Nichols' father showed him a folder of photographs taken from the scene of an accident where the drunk driver didn't survive: "We didn't have digital cameras back then, but the pictures were clear enough for me to make another run to the bathroom."
From there, his father took him to the county sheriff's office to see what remained of the actual vehicle.
"I will never forget the valuable lesson my father taught me that morning. I could just have easily been that guy."
In the article, Maj. Nichols goes on to break down the math for three airmen and officers who had been recently arrested on base for DUI and were subsequently were demoted. Breaking down the lost wages over a 6-pack of beer, the cost per beer per airman came to $1,334, $5,893 and $31,864, respectively.
"I don't know about you, but I can't think of any brand of beer I'd pay $1300 for," he concluded.
Obviously, the best lessons you can learn from DUI are the ones learned from others—most importantly, not to drive if you indulge. However, if you do face DUI charges, a good attorney can help. Give our offices a call for more information.