Justin Bieber Walloped with DUI Charge: Pop Singer Arrested in $250,000 Lamborghini
If you recently got arrested for Los Angeles DUI, at least be grateful that your arrest is not international front page news.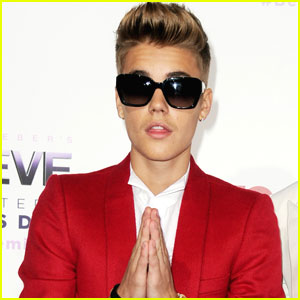 The same CAN'T be said for 19-year-old pop star, Justin Bieber, who was arrested Thursday morning in a rented Gallardo LP 550-2 Spyder Lamborghini in Miami Beach and charged with DUI, drag racing, and resisting arrest.
Apparently "the Biebs" left a club and hopped into his yellow Lamborghini to drag race 19 year-old rapper, Khalil Sharieff. (Incidentally, Sharieff was also arrested at the scene and hit with charges of drag racing and driving DUI.)
The teen crooner is no stranger to controversy. Beiber potentially faces felony vandalism charges for throwing eggs at his neighbor's house in Southern California and causing upwards of $20,000 worth of damage to the property. That's right — $20,000 worth of damage with eggs alone. How is that even possible? Was he chucking them right at chandeliers?
Beiber allegedly did not exactly react to the DUI stop with grace and poise. Reports say he berated the officer who stopped him at around 4 in the morning with a less than courteous: "What the f**k did I do? Why did you stop me?" and uttered a string of other profanities before he finally submitted to the arrest.
The pop star allegedly admitted to having smoked marijuana, taken prescription medications, and consumed alcohol.
Raymond Martinez, the Miami Beach Police Chief, told reporters that Bieber had been belligerent (at first), "using some choice words questioning why he was being stopped, why the officer was even questioning him."
Two SUVs blocked traffic on Pine Tree Drive and 26th Street, creating an ad hoc strip for Bieber and Sharieff to drag race their Lamborghini and Ferrari.
Deputies in Los Angeles County have investigated reports of Bieber drag racing right here in Southern California in the normally sleepy town of Calabasas, and one neighbor said that Bieber one time spat in his face. However, police lacked evidence of the speeding and the spitting, so the L.A. County District Attorney decided not to prosecute.
If you drive after smoking marijuana – like Bieber allegedly did – you could be hit with a drug DUI charge per California Vehicle Code Section 23152 (a). Per this vehicle code, even if you have a doctor's order to take a medication, you can still be hit with a Los Angeles DUI charge. Police do not use breath tests in drug DUIs, but they can test you with urine or blood tests, and this chemical analysis can convince a jury that you were driving under the influence of narcotics or medications.
The good news – at least from a defendant's standpoint – is that prosecutors have a much harder time convicting in drug DUI cases, in general, and police officers often don't know what to look for when investigating drug DUIs.
Connect with experienced ex-prosecutor, Michael Kraut, today to develop your Los Angeles DUI defense.

Call attorney Michael Kraut at (323) 464-6453 for help if you've been stopped for DUI in Los Angeles. Or Contact our team online. We're located at 6255 Sunset Boulevard, Suite 1520, Los Angeles, California 90028.