19-year-old Walloped with Six DUI Charges in Four Car Accident
19-year-old Kayla Garcia, a Miami woman who allegedly caused a four-car crash on Hallandale Beach Boulevard, faces six DUI charges. The wreck allegedly caused over $27,000 in damage. Fortunately, no one was hurt. Officers who responded said Garcia displayed classic signs of DUI in Los Angeles (or anywhere), including: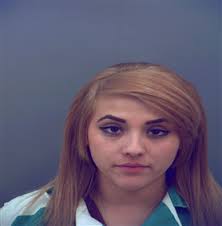 • Glassy eyes;
• Trouble walking;
• Failure on road sobriety tests;
• Slurred speech.
Someone at the scene also saw a can of beer (Natural Light) fall on the ground from her car. In addition to four counts of property damage, Garcia faces charges of DUI first offense and DUI with a BAC of over 0.15%.
This is the not the teenager's first run in with the law: Garcia faces other criminal charges in Miami-Dade County. The judge in her DUI case ordered a GPS monitor for her and set her bail at $40,000. The judge also warned "if it's found you have consumed any alcohol [after being release on bail], you will be rearrested." He also ordered her to submit to drug and alcohol testing every week.
The Golden State has a "no tolerance" policy for teen DUIs, and offenders can be punished per the traditional DUI vehicle codes (such as 23152 and 23153) as well as by two other laws, 23136 and 23140. Let's unpack these and try to understand them.
California Vehicle Code Section 23156 subjects underage drivers (less than 21 years-old) to a mandatory one-year California license suspension, if they test with even a small fraction of alcohol in their systems. A reading of 0.01% on a breath test, for instance, can lead to license suspension. (If you don't already have your license, you'll still be penalized – you'll be forced to wait an extra year before getting your license.)
And that's just a civil penalty.
A violation of 23140 is classified as infraction: you'll face a fine in addition to the loss of your driving privileges for a year. A BAC level between 0.05% and 0.07% is enough to trigger this penalty.
And, of course, if you're over the legal limit of 0.08%, you face a whole gamut of punishments that we've discussed in detail on this blog and on the website.
For help getting to the bottom of your charges — and coming up with constructive, intelligent defense options — connect with Harvard Law School educated ex-prosecutor, Michael Kraut, and his legal team today to discuss your Los Angeles DUI defense.

Did police stop you for driving under the influence in Los Angeles? Contact DUI defense attorney Michael Kraut for assistance at (323) 464-6453 or online. We're located at 6255 Sunset Boulevard, Suite 1520, Los Angeles, California 90028.