Justin Bieber Turns Up His Nose at Plea Deal in DUI Case
Let's say you're pulled over for a Los Angeles DUI, after drag-racing on Olympic (between Bundy and Lincoln) in a rented Lamborghini — all while allegedly under the influence of marijuana, prescription medications, and alcohol. What if the police offered you a plea deal? You can clear your DUI, if you submit to drug testing, serve some community service, and complete an alcohol education course. Would you take the deal?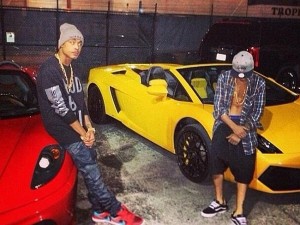 Many people would. Many people, in fact, would consider that deal rather lenient, particularly in light of the fact that the very act of driving under the influence can, under certain circumstances, lead to punishments like months behind bars, a lengthy license suspension, spikes in your insurance rates (which can cost you thousands of dollars over several years), and so forth.
And that's if you didn't hurt anybody or aggravate the situation by resisting arrest or refusing a breath or blood test.
Nevertheless, 19 year-old pop icon, Justin Bieber, just rejected a similar plea deal, stemming from his January 23rd arrest for allegedly drag-racing a Lamborghini while DUI in Miami. TMZ reports that Bieber decided that he will "not accept any plea that has probation" because he and his legal team worry that the "Baby" singer's probation will turn into a spectacle and attract a lot of unwanted media attention and damage his brand.
The Florida State Attorney had been prepared to drop Bieber's charges of DUI and resisting arrest, had he only agreed to perform 40 hours of community service and undergo testing for substance abuse. (In addition, Bieber would have had to install an interlock ignition device (IID) in his car for just three months.) Per the deal, Bieber would have had to attend a Victim Impact Panel and listen to stories of victims of DUI driving.
The ever cheeky TMZ insinuated that Bieber's latest song – Broken – contains lyrics that speak tellingly to his situation: "I cannot be broken/they can't take what's mine/someone like me is hard to find."
Further complicating an already messy situation, reports suggest that Miami Police had taken a video of the pop star peeing in his jail cell after his DUI arrest. TMZ reported that a source told the online tabloid "the stumbling and going to the bathroom is obviously reason enough for his attorneys' request for it to be sealed… if I was trying to paint a picture that my client was innocent… I wouldn't want a video of him stumbling around and looking out of it to go public either."
Bonus Information: What If You Refuse Your Chemical Test?
Before a DUI arrest, you cannot refuse a chemical test, if you're on probation or if you're under 21 years old.
After you've been arrested for DUI, you MUST submit to a blood or breath test, no matter who you are (i.e. even if you're over 21 and you're not on probation). If you've been arrested under suspicion of drug DUI, you need to submit to a urine test.
For help understanding the dynamic nature of your charges and developing an effective defense, connect with the team here at the Kraut Criminal & DUI Lawyers today for a free, confidential consultation with Attorney Michael Kraut, a former deputy district attorney and Los Angeles DUI prosecutor.

Did police stop you for driving under the influence in Los Angeles? Contact DUI defense attorney Michael Kraut for assistance at (323) 464-6453 or online. We're located at 6255 Sunset Boulevard, Suite 1520, Los Angeles, California 90028.