Jionni LaValle, Husband of Jersey Shore's Snooki, Arrested for DUI
Getting arrested for driving under the influence in Los Angeles – especially if you are a celebrity – can lead to horrendous brand management problems as well as legal issues like potential jail time, forced probation, and mandatory fines and fees… not to mention indirect hassles like hikes in insurance rates and driver's license suspension.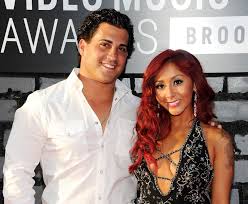 It can also lead to a cascade of internet traffic.
For instance, Jionni LaValle, the 27-year-old husband of Jersey Shore's "Snooki" (a.k.a. Nicole Polizzi) found himself in handcuffs a few months ago after police pulled him over on his honeymoon on Interstate 80. Authorities hit him with multiple charges, including careless driving, unsafe lane changes and DUI.
Last week, LaValle pled guilty into Totowa Municipal Court to DUI (he managed to get the other two charges dismissed). His sentence includes a three month driver's license suspension, a $614 fine, and mandatory DUI education classes.
LaValle and Polizzi are parents to two young children – a two-year-old boy, Lorenzo and a two-month-old girl, Giovanna.
Snooki has had her own issues with the law. Four year ago – before she became a mom – police arrested her on the (actual) Jersey Shore for creating a public nuisance.
Whether you are a celebrity facing a complex and potentially highly embarrassing series of charges or an "ordinary citizen" who believes that police wrongfully pulled you over, you may need the help of an experienced Los Angeles DUI attorney to understand your charges and figure out what to do about them. Contact attorney Michael Kraut with the Kraut Criminal & DUI Lawyers today for the effective insight you need to make forward progress.
Call attorney Michael Kraut at (323) 464-6453 for help if you've been stopped for DUI in Los Angeles. Or Contact our team online. We're located at 6255 Sunset Boulevard, Suite 1520, Los Angeles, California 90028.