Interlock Ignition Device after Los Angeles DUI? Insurance Institute for Highway Safety Jumps into the Fray
Should someone who has been convicted of a Los Angeles DUI be forced to install an interlock ignition device on his (or her) vehicle?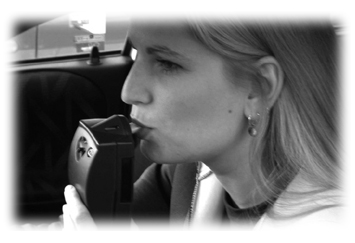 This seems like a straightforward question. But the debate over the effectiveness and ethics of IIDs is roiling the blogosphere. Last week, the Insurance Institute for Highway Safety (IIHS), a national group dedicated to improving road safety, weighed in on the matter. Based on studies that suggest that interlock devices can reduce crimes like Los Angeles DUI by up to 12%, the IIHS now recommends that ALL DUI offenders be compelled to install these devices. As the Vice President of Research for the IIHS put it "we found that the higher the rate of interlock installations, the lower recidivism would be."
That interlock devices can prevent recidivism is pretty well established. But, as an advocate for the American Beverage Institute recently put it, "as soon as you take [the IID] off, recidivism goes back up." Unsurprisingly, Mothers Against Drunk Driving (MADD) supported the IIHS position. The American Probation and Parole Association, on the other hand, argued that mandating IIDs for all offenders is not necessary and could cost nearly $500 million to states to supervise people. In many cases, a DUI offender only suffers the IID consequence if he or she tests at a very high BAC level (0.015% or above) or demonstrates recidivism – that is, gets convicted more than once for DUI within a decade.
Thanks to a 2010 law, even misdemeanor first time Los Angeles DUI offenders can be burdened with the IID requirement. As anyone who ever dealt with one of these devices can tell you, keeping an IID in your car can be unpleasant, embarrassing, inconvenient, and a constant reminder of your past failings.
Can a Los Angeles DUI defense attorney build you a strategic case to help you escape punishments like a mandatory IID (as well as even more scary penalties like jail time and huge fines and fees and probation)? The answer obviously depends on the details of your case.
An effective response can be the difference between jail time/harsh penalties and a more favorable plea bargain or even a dismissal of the charges. Even if you did make a mistake (perhaps a significant mistake) on the night of your DUI arrest, you don't have to KEEP making mistakes that jeopardize your rights, your freedom, and your capacity to rebuild your life.
Connect with a Los Angeles DUI lawyer at the Kraut Criminal & DUI Lawyers (6255 Sunset Boulevard, Suite 1520, Los Angeles, California 90028) right now to discover the best strategy for your situation. Attorney Michael Kraut is a Harvard Law School educated former district attorney (prosecutor) who has terrific relationships in the legal community and a long and diverse track record of success – even in tough cases.

If you have been arrested for a DUI in Los Angeles or you are under investigation for driving under the influence in Southern California, please contact Los Angeles criminal defense attorney Michael Kraut for 24/7 assistance by phone at (323) 464-6453 or toll free at (888) 334-6344 or online.