Do Insurance Rates Always Rise After DUI?
The WalletHub website says that drivers who convicted of a DUI can expect a rate increase of as much as 30 percent on their vehicle insurance. But all drivers who have a DUI in Los Angeles on their driving record may not face that same increase. Different insurance companies handle such infractions differently and consider several factors when making their decisions.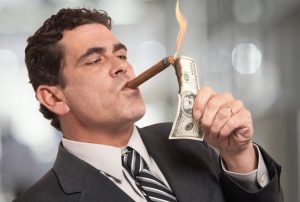 The Consumer Federation of America has released a study saying that one big factor is how rich a driver is. In a study that tested premiums quoted by five large insurers in 10 different cities, the group found that:
•    Upper-income drivers with DUI often pay less than good drivers of moderate means with no accidents or tickets on their driving records. (70 percent of the 30 test cases.)
•    Moderate-income drivers with perfect records pay more than upper-income drivers who caused an accident in which someone was interested. (53 percent of the 38 test cases)
•    Moderate-income good drivers often pay more than upper-income drivers with multiple points on their record. (In more than 50 percent of the 36 cases)

For its research, CFA tested online premium quotes for two drivers — one with socio-economic characteristics of a moderate-income American and one with those of an upper-income American — in ten cities across the country.  For each driver CFA sought the price of the minimum liability policy required by state law, assuming the driver had a perfect driving record, and then also sought basic coverage quotes where the driver reported various types of accidents and violations, such as an at-fault accident resulting in bodily injury and a conviction for DUI. In all, CFA made 600 requests for coverage and was provided 464 premium quotes.
"Insurers who sell policies to upper-income drivers, but not moderate-income drivers, with an accident or violation are engaging in disparate treatment," according to J. Robert Hunter, CFA's director of insurance and former Texas Insurance Commissioner.  "These insurers force lower-income drivers into even higher-priced, non-standard policies."
As a frequent contributor to respected media, like The New York Times, The Los Angeles Times and Good Morning America, Los Angeles DUI attorney Michael Kraut of the Kraut Law Group understands what it takes to build successful defenses in complex DUI cases. Contact him and his team today to schedule a consultation.