Howard Stern Cohost Arrested after Car Accident — Incident May Hold Implications for Others Arrested for Driving Under the Influence in Los Angeles
Howard Stern's cohost and fellow comedian, Artie Lange, was pulled over for DUI in New Jersey on July 10, 2009, reports TMZ.com. Even though the incident took place in New Jersey, the arrest quickly garnered national attention and lit up blogs devoted to Los Angeles DUI arrests.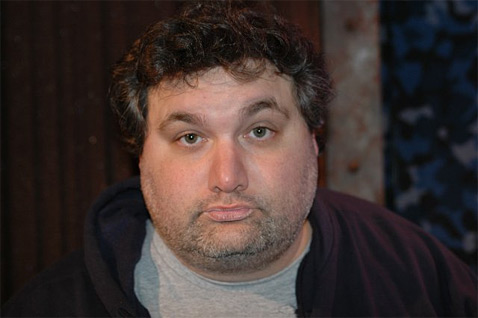 According to TMZ.com, the overweight, affable and candid comic found himself in hot water after he got into a minor car accident in Toms River, New Jersey. No one was seriously hurt when Lange's 2009 Nissan Sentra plowed into the victim's 2004 Pontiac. Nevertheless, police booked Lange with charges of careless driving and driving under the influence. The comedian — who's known for his confessional, humorous digressions about his addiction and weight problems — recently published a New York Times best-selling book, "Too Fat to Fish."
If a Southern California DUI attorney had been advising Lange, he no doubt would have emphasized to the press that — despite the comedian's history of substance abuse — it may be premature to judge whether or not the defendant was DUI at the time of his arrest. Some symptoms that police officers look for when investigating reports of driving under the influence in Los Angeles and elsewhere include:
Stumbling and lack of coordination
Failure to respond to questioning (or slow or incoherent responses)
Odor of alcohol
Ineffective motor skills
Reckless or negligent driving
Disheveled appearance
Slurred or fragmented speech
Bloodshot or teared-up eyes
Just because a suspect exhibits one or even all of these symptoms, however, doesn't necessarily mean that he or she should be arrested for DUI in Los Angeles. Medications, medical conditions (such as type 2 diabetes), equipment failures and human biases can all lead to false arrests. This is not to say that Artie Lange is or is not guilty of the charges pending against him. However, if you or someone you love has been put in a position where you have to defend against similar charges, your Southern California DUI defense attorney may be able to challenge the charges on several different grounds, particularly if he has had experience prosecuting cases as well.

If you have been arrested for a DUI in Los Angeles or you are under investigation for driving under the influence in Southern California, please contact Los Angeles criminal defense attorney Michael Kraut for 24/7 assistance by phone at (323) 464-6453 or toll free at (888) 334-6344 or online.