Guidance Counselor Busted for DUI
Most Los Angeles DUI stories that get serious play in the media are often tinged with irony somehow.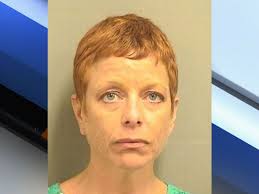 For instance, as we covered several months ago, authorities recently stopped one unfortunate young man and busted him for DUI while he wore a t-shirt proclaiming that he was "Drunk As Sh*t."
People who make their living promoting sobriety or safe driving – e.g. Los Angeles DUI attorneys, lawmakers and police officers — tend to be held to higher standards of behavior behind the wheel. When these folks falter (and sometimes they do), the irony of their arrests motivates media coverage.
Along those lines, consider the sad story of Angela Mazzocco, a woman from Jupiter, Florida, who works as a guidance counselor for the Palm Beach County School District.
Local highway patrol officers arrested her on the morning of May 9th, when troopers allegedly saw her vehicle weaving on the southbound lanes of Florida's Turnpike, unable to confine her vehicle to just one lane.
Per the Florida Highway Patrol report, Mazzocco's vehicle "came within inches" of hitting another car and left the road multiple times. Authorities stopped her and tested her blood alcohol concentration. They found that she had a 0.20% BAC. For those of you at home keeping score, that's exactly 2.5 times the legal limit for DUI in Southern California, as defined by California Vehicle Code Section 23152.
Mazzocco also relayed to investigators that she had consumed the drugs Lexapro and Xanax prior to getting behind the vehicle on her way to school. The 46-year-old faces charges of DUI under drugs and alcohol and will be back at Palm Beach County North Courthouse on June 9th to face her charges.
Mazzocco initially denied to the officer that she had consumed alcohol (per WPTV). But what if she had refused to take a chemical test at the scene?
There are different rules for different folks. If you are under 21 years old — or if you are on probation for some other offense — you need to take your PAS test, even before police arrest you. California law changed in 2008 — now it's a crime for someone on probation to refuse a chemical test at a DUI stop.
Meanwhile, ANY driver arrested for Los Angeles DUI must submit to a breath test or blood test. If police suspect that you consumed substances like Xanax or narcotics, you also have to submit to a urine-based drug test.
The police must warn you about the legal consequences of refusal, if prosecutors later want to use the refusal against you in court.
What's the best way to respond?
The facts can be critical to your defense. Perhaps the police delayed the breath test or misunderstood your response. Your attorney may be able to get the refusal related charges dismissed. But rather than puzzling this out on your own, contact an experienced Los Angeles DUI defense attorney with the Kraut Criminal & DUI Lawyers immediately for a free consultation.

Have you been stopped for DUI in Los Angeles, contact attorney Michael Kraut at (323) 464-6453 or online. Our team is located at 6255 Sunset Boulevard, Suite 1520, Los Angeles, California 90028.