Glendale DUI Sports News: Hall of Famer Carlton Fisk Guilty of Misdemeanor DUI
Some sobering Glendale DUI news out of Chicago: Carlton Fisk, the legendary Hall of Fame catcher, pled guilty to a misdemeanor charge, just two months after Chicago police found him snoozing in his pick-up truck in a cornfield.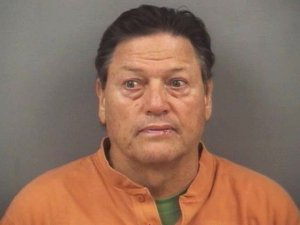 Officers in Lenox found the baseball legend passed out in his truck on the 22th of October. An open bottle of Vodka lay strewn on the truck's floor.
Fisk got off with a relatively light sentence — just a year of court supervision, drug and alcohol counseling, and court costs and fines of $1,250. According to Fisk's attorney, the emeritus slugger did the right thing by accepting responsibility; he "stepped up to the plate."
Meanwhile in local Glendale DUI news, the Los Angeles Daily News recently offered the following key reminder: "Metro rail and bus lines will be free New Year's Eve from 9 p.m. to 2 a.m. And if you drove to a celebration before having a few too many, AAA will even arrange a free tow home for your car."
Over the 2011-2012 New Years holiday, over 15,000 people got arrested for DUI in Glendale and elsewhere in Los Angeles. Police tallied over 2,400 DUI accidents; 17 people died in those crashes. We'll report on the DUI statistics for the 2012-2013 New Years holiday in an upcoming blog post.
If you or a family member stands accused of a crime like Glendale DUI, a good defense can save your CA license, keep you out of prison, protect your job, and stave off many directly related and indirectly related problems. Unfortunately, coming up with the most adroit defense is not always simple stuff!
For instance, you may suspect that the police operated in a less than ethical manner. But that may not be the case. Likewise, you may harbor unfounded doubts about your DUI blood test. Your true "best defense" might be esoteric. And the path to finding it — and then developing it and executing it properly — may be difficult, if not impossible, unless you have a respectable, powerful Glendale DUI defense attorney guiding you.
Get in touch with Michael Kraut of the Kraut Criminal & DUI Lawyers today for experienced and effective counsel, and get 2013 off to a better start.

If you have been arrested for a DUI in Glendale or you are under investigation for driving under the influence in Southern California, please contact Los Angeles criminal defense attorney Michael Kraut for 24/7 assistance by phone at (323) 464-6453 or toll free at (888) 334-6344 or online.