Glendale DUI Sports News: Astros's Big Draft Pick Nailed with DUI in Georgia
A week ago Sunday, Delino DeShields Jr., the Houston Astros's 2010 first-round draft pick, got arrested for a traffic violation and DUI in Georgia, prompting many sports analysts who cover celebrity news, like incidents of sports stars driving DUI in Southern California, to debate furiously about what the 18-year old's future might hold.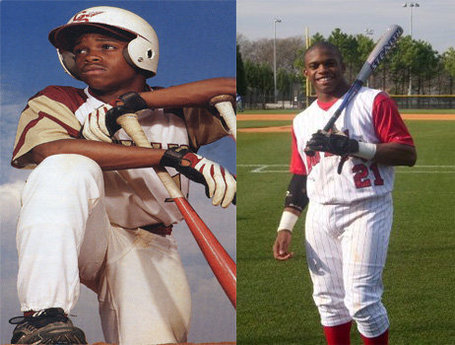 Whether you were tagged for underage DUI in Glendale, Burbank DUI, DUI in Pasadena, or DUI in Los Angeles; or you were recently arrested on a complicated charge, such as DUI with injury, the tribulations of DeShields Jr., may be quite instructive.
The Astros' GM, Ed Wade, told MLB.com: "our position is it's a private, police matter, and we don't have any comment on it." DeShields Jr., is the son of Delino DeShields, an ex-major leaguer who now works in the Cincinnati Reds organization.
According to news reports, the outfielder was pulled over for a traffic violation and arrested not only for DUI but also for possession of alcohol by a minor. He made a $2,500 bond, according to Athens-Clarke County police records. (For comparison: consider that the Astros signed DeShields Jr. to a bonus of $2.15 million last year.)
When a famous ballplayer — or anyone else, for that matter — gets pulled over for driving under the influence in Glendale, they can face a smorgasbord of DUI penalties, depending on how over the limit they were, whether they hurt someone or not, and other factors. Typically, a first time misdemeanor DUI offender will get penalties along the lines of 48 hours mandatory jail time, tough probation terms, mandatory DUI alcohol school and license suspension, and serious court costs and fines. In Los Angeles, the court may also order you to get an interlock device for your automobile. This is a contraption that will prevent you from running your car if you have alcohol on your breath (essentially, you have to blow into a tube to get a "sober" reading before you can drive the vehicle.)
Designing an effective defense to a charge of Glendale DUI is no small task. Criminal defendants are often confused, frustrated, and undereducated about their rights; this combination of factors leads to poor decisions that only compound problems. If you or someone you care about faces such charges, start making better decisions right now. Get in touch with the Kraut Criminal & DUI Lawyers at: 121 W Lexington Dr, Glendale, CA 91203 phone 818-507-9123.
Attorney Kraut has been featured by trusted media organizations like CNN and New York Times as an expert in Los Angeles DUI law.
Connect with attorney Kraut today to explore your options to battle back against your charges.

If you have been arrested for a DUI in Glendale or you are under investigation for driving under the influence in Southern California, please contact Los Angeles criminal defense attorney Michael Kraut for 24/7 assistance by phone at (323) 464-6453 or toll free at (888) 334-6344 or online.