Former NFL Runningback Busted for Southern California DUI
Corey Dillon, a retired NFL runningback who played for the Cincinnati Bengals and New England Patriots, was pulled over for driving under the influence in Southern California at 4 a.m. last Wednesday, according to officials from the Lost Hills Sheriff's Station.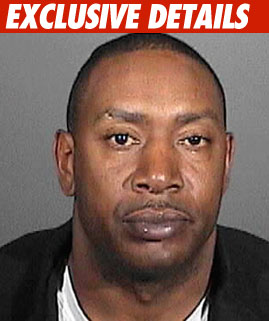 The 35-year-old Dillon was stopped in his 2010 Chevy Camaro near the 101 Freeway on Mulholland Drive. Allegedly, he had a male passenger with him. The lieutenant who filed the report said that "Mr. Dillon displayed multiple symptoms of being under the influence… and admitted to having been drinking earlier in the evening." Authorities released Dillon later on a $5,000 bail, pursuant to his agreement to show up in court on June 21 in Malibu to face the charges.
The 35-year-old retired from active NFL duty in 2007. He was a member of the 2004 New England Patriots World Championship team.
If you get pulled over for driving under the influence in West Hollywood, Beverly Hills, Malibu, or a less ritzy town in Southern California, police will likely subject you to a series of tests to determine whether you are under the influence. The order of these roadside sobriety tests can vary. But police usually stick close to a preordained script. The tests typically include:
1. Horizontal Gaze Nystagmus Test
Officer administers an eye exam – ordering the driver to follow a moving object. DUI might be suspected if the pupils bounce back and forth or the driver cannot follow the object.
2. Walk the Line Test
Driver is asked to walk nine paces forwards and backwards. If he or she falls over or stumbles, DUI might be suspected.
3. One Leg Stand
This is another balance test. It is very straightforward. The suspect simply stands on one leg and tries to balance for 30 seconds. If the driver trips over, DUI might be suspected.
4. Romberg Test – another balance exam. In this one, the suspect tilts his head backwards and counts till 30. Again, any kind of stumbling or falling might indicate Los Angeles DUI.
5. Finger to the Nose
This test is often portrayed in TV and films. A driver closes his eyes, stretches his arms and attempts to touch his fingers to his nose. A lack of coordination could indicate DUI.
6. Other tests
Officers can ask drivers to perform other tests of mental acuity and physical coordination. They will also look for signs of a lack of balance as well as eclectic behavior.
What to Do If You or a Family Member Has Been Charged with DUI in Beverly Hills (or elsewhere in Southern California)?
In the vast majority of cases, it will behoove a defendant to retain an expert DUI attorney. Your charge may seem straightforward and relatively minor. But if you put up an inaccurate or less than effective defense, you could wind up with serious jail time, fines, forced alcohol school, license suspension, and numerous other penalties.

Look to Harvard Law School educated attorney Michael Kraut of the Kraut Criminal & DUI Lawyers in Los Angeles. Attorney Kraut spent 14+ years working as a prosecutor – putting DUI offenders behind bars – so he knows exactly how the prosecutors who will be handling your case think, and he can plan your defense accordingly.
If you have been arrested for a DUI in Beverly Hills or you are under investigation for driving under the influence in Southern California, please contact Los Angeles criminal defense attorney Michael Kraut for 24/7 assistance by phone at (323) 464-6453 or toll free at (888) 334-6344 or online.