Former Florida Trooper Forgives Recaptured DUI Fugitive
Facing a DUI in Los Angeles is difficult, especially when another party has been injured. However, reconciliation is possible, even in the worst circumstances. One example is this recent story from Miami, FL.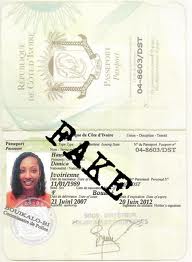 At a hearing in Miami-Dade on Friday, June 6, Marissa Sanders, a former Florida Highway Patrol Trooper, says she has "moved on" with her life. This comes as the individual who caused her career-ending injuries has been apprehended after ten years on the run.
The case began in April 1998, as Sanders conducted a routine traffic stop on I-95. Samuel Silva, whose blood alcohol limit was at twice the legal limit, hit Sanders' cruiser and pushed it into the car she had stopped. The resulting gas tank explosion caused third-degree burns to her legs, an injury that ended her patrol career.
Due to the serious injuries Sanders sustained, Silva received a 9-year, 5 month sentence. After appealing this verdict, Silva was released on bond until 2004, when his conviction was upheld. Rather than surrendering as ordered, he fled the country.
Using a false passport, Silva traveled to several countries to evade recapture. He remained a fugitive until May 2014, when the U.S. Marshals Service located and arrested him in Panama City. Silva is now back in South Florida to serve his sentence – and he will likely face additional charges.
DUI and Injury
When driving under the influence leads to injuries, the effects can be devastating for both parties. The injured party must deal with pain and trauma that could last a lifetime, and the responsible party faces potentially harsh consequences.
California Vehicle Code Section 23153(a) allows prosecutors to convert DUIs from misdemeanors to felonies if one or more victims have sustained injuries. The penalties, which become more severe based on the number of victims and extent of injuries, can include:
•    Prison terms
•    Victim restitution and court fines
•    Professional repercussions, such as loss of a job or certification
Dealing with these potential punishments can instill fear and anxiety, but you can take responsibility for your actions with the help of Los Angeles DUI attorney, Michael Kraut.
Mr. Kraut has extensive experience defending clients with offenses of this nature. For a free consultation, contact the Kraut Law Group today.

Call attorney Michael Kraut at (323) 464-6453 for help if you've been stopped for DUI in Los Angeles. Or Contact our team online. We're located at 6255 Sunset Boulevard, Suite 1520, Los Angeles, California 90028.