Even President Obama Cannot Save Amanda Bynes from Los Angeles DUI Charges
Actress Amanda Bynes, star of Easy A and What I Like About You, has encountered some serious Los Angeles DUI troubles.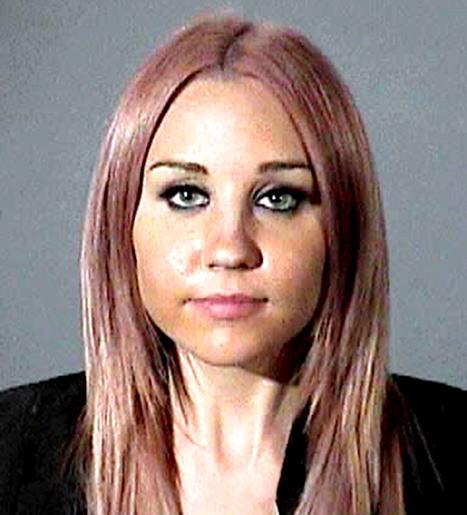 The CA Department of Motor Vehicles officially stripped her license last week, and prosecutors also formally hammered her with double hit and run counts. Bynes allegedly caused two accidents:
One where she banged in the back of a woman's Toyota and then drove off, after she unilaterally "assured" the woman that no damage had been done;
One where she smashed into a sheriff's patrol car with her BMW.
If convicted, Bynes could face up to half a year in jail and a fine of $1,000… on top of the full year license suspension.
Bynes' response to her April Los Angeles DUI arrest earned her an additional few 15 minutes of fame. First, she refused both the breathalyzer and field sobriety tests, claiming "I don't drink." Secondly, and perhaps more infamously, she twittered her case to President Barack Obama: "Hey @BarackObama… I don't drink…. please fire the cop who arrested me. I also don't hit and run. The end."
Bynes has denied any wrongdoing, and she has accused critics in the media of "writing fake stories about me."
Although many did mock Bynes' press strategy after her Obama tweet, her angry/impetuous reaction is not uncommon. In fact, most DUI in Los Angeles defendants struggle to communicate their situation to friends, family members, co-workers/clients and the public at large. It's easy to overreact or underreact — to allow your reputation problems to consume you and to fall victim to additional stress, anxiety and potential legal trouble.
The best antidote to the confusion/frustration is to get strategic representation from a respected Los Angeles DUI criminal defense attorney. Mr. Michael Kraut of the Kraut Criminal & DUI Lawyers worked as a prosecutor of DUIs and similar cases for the city for nearly 15 years. Prior to that, he attended Harvard Law School.
His sharp but compassionate approach to DUI defense may be just what you need to get your life back in order and to deal with your myriad stresses and potential punishments.

If you have been arrested for a DUI in Los Angeles or you are under investigation for driving under the influence in Southern California, please contact Los Angeles criminal defense attorney Michael Kraut for 24/7 assistance by phone at (323) 464-6453 or toll free at (888) 334-6344 or online.