Eminem's Brother Pleads Guilty in Case That's Stirred Much Comment from Los Angeles DUI Blogs
Nathan Mathers (a.k.a. Nathan Kane), the 23 year-old younger brother of hip-hop superstar Eminem, pled guilty on July 23 to driving under the influence in April. This will be Mathers' second DUI conviction, and he could face a whole year in jail, $1,000 in fines, and a forced license suspension of up to a year – a punishment similar to the penalties a second offense Los Angeles DUI might merit.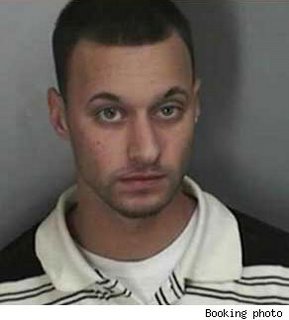 According to reports, Nathan Mathers had been tooling around the suburbs of Macomb (near metro Detroit) when an ambulance pulled up behind him and flashed its lights and blared its sirens. Mathers did not pull over to let the ambulance by; the police subsequently arrested him. Mathers' BAC level was reported to be 0.17% – more than double the legal limit for Southern California DUI and Michigan DUI. He also allegedly failed roadside sobriety tests.
It's unclear from the reports how precisely the Michigan police ascertained Mathers' BAC level. As a Los Angeles DUI defense attorney might tell you, one of the most common ways to do this is to use what's known as a Preliminary Alcohol Screening test (PAS), which in most cases is a simple breathalyzer exam. The way this works is that DUI suspects are asked to blow into a device, which then estimates BAC based on the alcohol content of the breath.
A Los Angeles Preliminary Alcohol Screening test is not required for all DUI suspects. Notwithstanding what police at the scene may tell you, if you refuse to take such a test, your license will not be immediately suspended (unless you are under 21 or on probation for a Los Angeles DUI, in which case, the police can immediately suspend your license.) PAS test results can be compromised in myriad ways. For instance, the more deeply you breathe into a breathalyzer, the higher your BAC reading will likely be. You can thus easily blow a false positive, even if your actual BAC is well below the legal limit.

To help unpack your best defense to your charges, connect today with the Law Offices of Michael Kraut. Attorney Kraut has the trial experience, knowledge of Southern California DUI law, and general legal acumen to craft an intelligent and realistic strategy for you. He has experience both as a successful prosecutor and as an aggressive criminal defense lawyer.
If you have been arrested for a DUI in Los Angeles or you are under investigation for driving under the influence in Southern California, please contact Los Angeles criminal defense attorney Michael Kraut for 24/7 assistance by phone at (323) 464-6453 or toll free at (888) 334-6344 or online.