Eighty-Nine Year Old Hit with DUI and Manslaughter Charges — Case May Hold Lessons for People Charged With Driving Under the Influence in Los Angeles
According to a September 30th article in The Oregonian, Warren Edwards, an 89 year-old from Vale, Oregon, has been booked on charges of manslaughter and DUI after he struck and killed 60 year-old David Messer on a stretch of Oregon's Route 26 West. Although the incident occurred far from the hustle and bustle of Southern California's tangled freeways, Los Angeles DUI experts are paying close attention to the details, particularly since the defendant is of such advanced age. The Oregon State Police have alleged that neither driver was wearing a seat belt at the time and that Edwards did not have a driver's license on his person.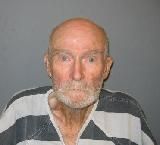 If you have been involved in a head-on collusion that resulted in fatalities or serious injuries, it makes sense to speak with a Southern California DUI attorney as soon as possible regarding your legal rights and responsibilities.
Gross vehicular manslaughter while intoxicated is defined in California by penal code statute 191.5 (a). If you were drinking prior to your crash, and someone involved (in your vehicle, in other vehicle, a pedestrian, etc.) ended up dying, you may feel tremendous guilt. You may even feel so defeated that you're reluctant to put up a vigorous defense. However, it's critical to act now — both for your future and for the service of justice — to test the prosecution's case.
Often, key evidence that potentially could exonerate you gets overlooked. For instance, maybe the sobriety tests used to ascertain your BAC level were biased, mishandled, or faulty. A probing investigation can turn up exculpatory evidence. Or maybe the driver of the other vehicle was intoxicated or negligent. Alternately, maybe your vehicle had a mechanical problem that made safe handling more difficult.
A savvy Los Angeles DUI defense attorney, such as Michael Kraut of the Kraut Criminal & DUI Lawyers, may be able to poke holes in the prosecution's arguments. Attorney Kraut spent years working for the city of Los Angeles prosecuting DUI cases. He now draws upon his vast and deep experience to build intelligent, forward thinking arguments for Southern California DUI defendants.

If you have been arrested for a DUI in Los Angeles or you are under investigation for driving under the influence in Southern California, please contact Los Angeles criminal defense attorney Michael Kraut for 24/7 assistance by phone at (323) 464-6453 or toll free at (888) 334-6344 or online.