The last thing drivers arrested for a DUI in Los Angeles want to do is call attention to themselves; they don't want friends, family or employers to know what's happened. But stories about DUI incidents get a lot more play in the news media when they are out of the ordinary. Here are a few unusual stories that made local headlines.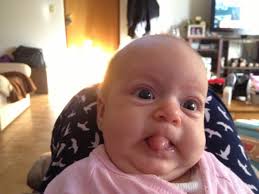 The Chicago Tribune reported on 28-year-old Jeremy Walsh, who went into a grocery store, opened and chugged a bottle of vodka, left the store without paying for the liquor and then drove away. Officers called to assist observed Walsh's vehicle crossing over the double yellow line on one of the roads in Naperville, Illinois. Walsh gave a false name and wouldn't take a breathalyzer test or a field sobriety test. Police charged him with DUI, retail theft, driving without a license and obstructing identification. (Walsh really should have maintained a lower profile. After police arrested him, they found that the Kane County sheriff's office already wanted him because he failed to appear at a court hearing on reckless driving and speeding charges.)
Then there's Tara Monroe, a 20-year-old junior at Texas State University. After Monroe refused to take a breathalyzer test on her way home from a concert, her father came to campus and repossessed her car. Monroe's solution—which gained national news attention—was to buy a kid-size, hot pink Barbie car to tool around campus. At least she can't speed; the pink Barbie car doesn't move above 5 miles per hour.
North Carolina resident Patrick Mercer, 29, made headlines when he taunted Tennessee police on Facebook. After Tennessee police posted photos of people wanted on outstanding domestic violence warrants, Mercer responded that he was in North Carolina and the police should come and get him. They did. Mercer ended up in jail charged not only with domestic assault but also with DUI, reckless driving, theft and harassment.
Designing and executing an effective defense against DUI charges (even simple ones) is not intuitive. Fortunately, you can trust the seasoned, highly successful Michael Kraut. Call a DUI lawyer in Los Angeles with nearly two decades of experience.
If police arrested you for Los Angeles DUI, you may feel scared and confused. Contact Harvard Law School educated, ex-prosecutor Michael Kraut for assistance at (323) 464-6453 or online. We're located at 6255 Sunset Boulevard, Suite 1520, Los Angeles, California 90028.