DUI and Burbank Sports News: Bernie Kosar, ex-Browns QB, Busted for DUI in Cleveland
If you think that your DUI in Burbank has been a depressing turn of events, try being a Cleveland Browns fan.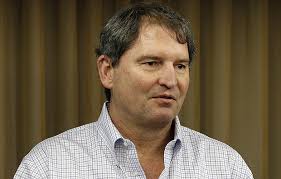 All kidding aside, Cleveland sports fans received some pretty harsh news last Sunday, tempered only slightly by a victory against AFC rivals, Cincinnati Bengals. Police in Solon, Ohio arrested 49-year-old Bernie Kosar, an ex-Browns quarterback, for driving under the influence. Police stopped him for speeding around 2:45 am, and officers noted a smell of alcohol on him. As regular readers know, that's a key symptom of Burbank DUI. (Other common symptoms include: bloodshot eyes, inability to balance, strange/awkward behavior towards officers; slurred words; emotional outbursts. When combined with other evidence – such as failures on field sobriety tests and DUI Burbank positive breath or blood tests, it can be enough to put you behind bars!)
Kosar has been an outspoken advocate of retired NFL players who've struggled with brain injuries incurred while playing. But his public troubles are well known. He's struggled financially, gone through a divorce and gotten addicted to painkillers. Kosur claims that his NFL-induced brain injuries have caused him to slur his words.
While QB'ing for the Browns, Kosar took his team to the AFC Championship game three different times. But he got in trouble with the Browns' organization earlier this year, when he lashed into the St. Louis Rams during a pre-season broadcast. He called Tavon Austin, a wide receiver for the Rams, "horrible," and he also said "Bless me Father for I have sinned. I have to watch [backup quarterback Kellen Clemens] the whole fourth quarter."
What You Can Learn from Kosar's Saga about Your Burbank DUI
Kosar's story indicates how vulnerable we all are to periods of despondency, dependence, and just bad luck. It takes a single act of careless judgment on one particular day to create terrible circumstances that can alter your life and damage other people.
Kosar's story also suggest that head injuries may indeed be capable of inducing serious behavioral changes, such as loss of impulse control. If you know someone who has gotten arrested for DUI in Burbank — and that person has been sick or recently injured — you may need medical help as well as legal assistance.
For help with the legal piece, consider turning to experienced former prosecutor, Michael Kraut, of the Kraut Criminal & DUI Lawyers, for a free and thorough DUI defense consultation. Mr. Kraut is an ex-prosecutor with excellent connections with the Los Angeles legal community.

If you have been arrested for a DUI in Burbank or you are under investigation for driving under the influence in Southern California, please contact Burbank criminal defense attorney Michael Kraut for 24/7 assistance by phone at (818) 563-9810 or toll free at (888) 334-6344 or online. We're located at 2600 West Olive Avenue, 5th Floor, Burbank, California 91505.