DUI-Related Accidents Take Grisly Toll – Harrowing Statistics and Stories
According to the U.S. Centers for Disease Controls, almost 30 people the U.S. die every day due to crashes that involve alcohol-impaired drivers. That works out to one death every 51 minutes. If you narrow the statistics down to cases of DUI in Los Angeles and other areas of California, 29 percent of the state's 867 fatal car crashes in 2013 involved a DUI driver.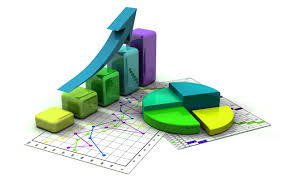 Online news sources carry reports of deadly DUI accidents every day. They serve as a sad reminder of the real cost of people driving while intoxicated:
• A woman in Queens, New York, lost her entire family in a crash on August 23rd. As Lucie Bouaz-Ostane watched in horror, her husband, eight-year-old son and four-year-old daughter died when fire engulfed their vehicle. Bouaz-Ostane had freed herself but wasn't able to rescue any of her family members. Oniel Sharpe, a 24-year-old man, had rear-ended their car and then sped away from the scene.
• In San Diego, Antony Schoenele, age 20, had drunk alcohol, smoked marijuana and consumed cocaine before getting behind the wheel. Guadalupe Amado and Lizette Garcia, both in their early 20s, were passengers. Schoenele ended up driving off Friars Road near the Pacific Highway overpass, struck a curb and went airborne. His vehicle hit a pillar and caught fire; then Schoenele climbed over one of his passengers to escape. Prosecutors charged him with gross vehicular manslaughter and held his arraignment hearing at his hospital bed in UC San Diego Medical Center.
• In Western Pennsylvania, firefighter Mathew Poston admitted to drinking four or five beers and at least one tequila shot before driving off with his colleague, 33-year-old Gary Moore. The two never made it to their destination, because Poston stuck a guard rale and a utility pole. Moore, an 18-year veteran of the Yukon Fire Department, died at the accident scene.
To respond effectively to your charges, call a qualified Los Angeles DUI lawyer with the Kraut Criminal & DUI Lawyers today to schedule a free consultation.
If you've been arrested for driving under the influence in Los Angeles, contact former-prosecutor Michael Kraut for assistance at (323) 464-6453 or online. Our team is located at 6255 Sunset Boulevard, Suite 1520, Los Angeles, California 90028.