Some DUI Offenders Never Learn
One of the most discouraging aspects of being a police officer on the lookout for cases of DUI in Los Angeles must be the number of repeat offenders that they find on the road. Unfortunately, this phenomenon is not limited to LA or to the State of California, as this case from Tulsa, Oklahoma, clearly illustrates.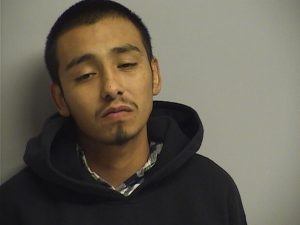 The website Tulsa World reports an officer with the Oklahoma Highway Patrol arrested Ivan Ramirez on Thursday, October 20th, for DUI and transporting an open container (among other offenses). The same trooper had just stopped Ramirez three days earlier and arrested him for DUI at that time, too.
Getting picked up twice in one week for DUI is bad enough, but Ramirez made matters worse on that Thursday night. The trooper pulled over Ramirez's Honda, which had been moving erratically. The trooper recognized Ramirez and smelled alcohol on his breath. He also knew that Ramirez didn't have a license, because the officer had confiscated it on the night of the first arrest.
Although Ramirez at first appeared to comply with the trooper's request to get out of the car, he quickly ducked back inside and stepped on the gas. The trooper pursued him, ignoring the brown bag that Ramirez threw out the window and also the driver's attempt to hide the car by turning off its lights. The chase came to an abrupt end when Ramirez crashed his Honda into a stop sign.
The trooper found several open cans of beer in the Honda and also encountered Ramirez's passenger, who was not happy with the driver's attempt to flee police. She said she had tried to get out of the vehicle when the trooper made the initial stop but that Ramirez took off with her despite her protests.
That only added to the charges against Ramirez. In addition to DUI, he will now have to answer to kidnapping charging as well as eluding police and numerous traffic violations.
California takes a dim view of repeated DUI offenses. Under Vehicle Code 23152, those convicted face increasingly stiff fines and jail times. A fourth DUI conviction is a felony offense.
What should you do if you or someone you love faces a serious DUI count? Will you go to jail? Will you lose your license? Call Los Angeles DUI defense lawyer Michael Kraut immediately to understand your options and craft a strategic response.