Driving Under the Influence Versus Driving While Texting: Which Is More Dangerous?
For decades, public transportation authorities have warned us that driving under the influence in Los Angeles (or anywhere else) can increase your risk for getting into an auto accident by as much as four times. Few transportation safety experts would argue that getting behind the wheel with a blood-alcohol content of 0.08% or higher would be anything other than a catastrophic error. However, when it comes to the subject of driving while text messaging, people appear less willing to criticize the behavior — even though many good and reliable studies clearly demonstrate that driving while texting is perhaps even more dangerous than driving under the influence in Southern California.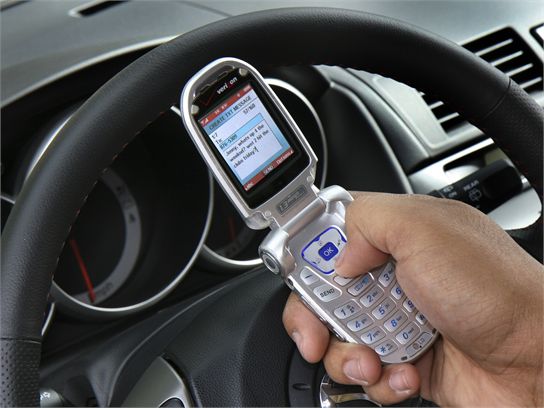 Consider a recent study conducted by Virginia Tech's Transportation Institute that found that truckers who texted were 23 times more likely to get into accidents than were non-distracted truckers. Another study from the University of Utah found that driving while texting was at least twice as dangerous as driving under the influence.
Every state has serious laws on the books against driving while under the influence. But in some states, it's not yet illegal to drive while texting. In other words, there's a disconnect between the law and the science / statistics. If driving while texting is more dangerous than DUI, why would driving while texting be legal anywhere?
If you've been pulled over for driving while texting or driving under the influence in Los Angeles, you may require the services of a distinguished and well credentialed Los Angeles DUI attorney, like Michael Kraut.

After serving many years as a prosecutor for the city, during which time he forged lasting friendships and relationships with other prosecutors and judges, Attorney Kraut opted to go into business as an advocate for criminal defendants. He has proven adept at using his accumulated knowledge to deliver results for his clients, time and again. If you or a family member or friend has been pulled over for a DUI in Southern California or you are under investigation for driving under the influence in Los Angeles, please contact Los Angeles criminal defense attorney Michael Kraut for 24/7 assistance by phone at (323) 464-6453 or toll free at (888) 334-6344 or online.