Déjà Vu for Chicago-Area DUI Arrest
Police officers who constantly have to arrest people for a Los Angeles DUI probably experience a sense of déjà vu each time they stop someone suspected of a DUI. Or maybe they feel trapped in an endless loop that keeps repeating (like Bill Murray in the movie Groundhog Day). But a suburban Chicago police officer arresting a certain DUI driver in mid-September had a good reason for getting that done-it-all-before feeling.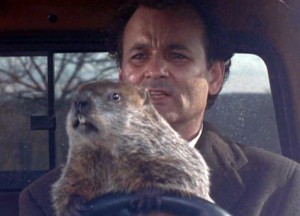 According to a local CBS station, the unnamed Riverside police officer had been sitting at a traffic light on September 19 at around three in the morning, when a car driven by 22-year-old Angel Calleros swerved towards him. That got the officer's attention, and he pursued Callero's vehicle, which was traveling 50 mph in a 30 mph zone and swerving between traffic lanes.
The officer pulled Calleros over on Harlem Avenue–and realized that he had arrested the same man, on the same street, on the same charge, just two weeks before. There were some differences in the experiences, however. For one thing, Calleros refused field sobriety tests at the time of his first arrest, and he agreed to them the second time. (Not that it did him any good–he reportedly failed all six.) In addition, the first time Calleros had been traveling 48 mph in a 35 mph zone. Police also found open liquor bottles (Jack Daniels and tequila) at the time of the first arrest.
Meanwhile, Calleros may have had his own déjà vu experience. Police arrested him for DUI (again), two counts of improper lane usage and speeding.
Unfortunately, multiple DUI arrests aren't a rarity–online news sources carry many accounts of police charging drivers previously arrested on DUI counts for second and third incidents of driving under the influence.
To understand what to do to fight back against your charges, call Los Angeles DUI defense lawyer, Michael Kraut of Kraut Law Group. As a former (and highly successful) Deputy District Attorney, Mr. Kraut has fought on behalf of defendants like you for nearly 20 years.
Have you been stopped for DUI in Los Angeles, contact attorney Michael Kraut at (323) 464-6453 or online. Our team is located at 6255 Sunset Boulevard, Suite 1520, Los Angeles, California 90028.