The Most Dangerous and Deadly Day for Los Angeles DUIs is Approaching…
We've actually touched on this issue before in previous posts, but even if you are a regular reader, you might have forgotten. What is the most dangerous day for Los Angeles DUI in the calendar year? Common (but wrong) guesses might include: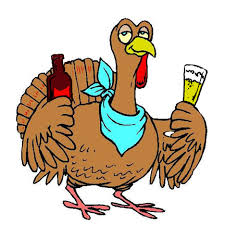 •    New Year's Eve;
•    Super Bowl Sunday;
•    Fourth of July;
•    Memorial Day Weekend;
•    Labor Day Weekend;
•    Christmas Eve;
•    Halloween;
•    St. Patrick's Day.
All these days actually do witness an above average rate of DUI driving, and you need to take special precautions during those holidays, whether you are driving or walking around as a pedestrian. But there is one day that's actually substantially more dangerous – and that day is the day before Thanksgiving.
That might strike many people as strange.
Why would the day before Thanksgiving be a time for DUI driving? The answer probably has to do with the behavior of college kids who are returning home from college to their families for the Thanksgiving holiday. For college students who have left home to go to college, Thanksgiving break is often the first time that they get reunited with their high school friends. And even though young people cannot legally consume alcohol until they are 21-years-old, many people who go off to college find ways around these restrictions and end up experimenting substantially with alcohol during their first 2.5 months of college. So when they come home, they may be still in a giddy experimental stage with alcohol. These young college students come home to meet up with their friends who are also experimenting. Thus, things can get a little haywire. Some statistics suggest that the spike in DUI rates over Thanksgiving can be at least partly attributed to this kind of "college student effect," although more research is needed to determine the real truth.
So why would the night before Thanksgiving be more dangerous than Thanksgiving itself?
The answer again comes back to patterns of behavior. On Thanksgiving, most people stay in with their families and eat and watch football and talk. In other words, there is not a lot of mobility. So even if people might be consuming lot of alcohol on Thanksgiving, they are staying in. On the night before Thanksgiving, however, many people who have already returned home for the holidays, but they are not necessarily hanging out with their families. Hence, we see this spike in DUI accidents on the day before the holiday.
So what can you do if you or someone you love got arrested for DUI driving during the Thanksgiving holiday?
Your first step should be to contact a reputable Los Angeles DUI defense lawyer, like Michael Kraut of the Kraut Criminal & DUI Lawyers. Mr. Kraut has an extensive track record of success as both a prosecutor and a defense attorney; he previously served as a Deputy District Attorney for Los Angeles for nearly 15 years. He and his team can provide critical guidance you need to make your decisions. Call today for a free consultation.

Have you been stopped for DUI in Los Angeles, contact attorney Michael Kraut at (323) 464-6453 or online. Our team is located at 6255 Sunset Boulevard, Suite 1520, Los Angeles, California 90028.