4 Key Thanksgiving Driving Tips to Prevent Getting Arrested for Los Angeles DUI
Thanksgiving should be a time for celebration, communion, and reconnection with friends and loved ones. However, as we discussed in an adjacent post, the day before the Thanksgiving is also the worst day of the year for Los Angeles DUI arrests and accidents. So how can you protect yourself, your loved ones and other people on the road from injuries (and worse) this holiday? Here are 4 tips.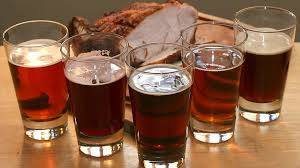 1.    If you are going to drink, make a plan well in advance of partying.
Studies suggest that once someone is the throe of merrymaking, judgments tend to go out the window. After you have already had two or three drinks is not the time to start to think rationally about how to get home. You need to "pre think" your exit strategy by identifying a designated driver in advance, hiring a taxi cab or just walking from place to place.
2.    Be careful to avoid walking while DUI as well.
Most people assume that if you walk instead of drive after consuming alcohol, you should be fine. However, as authors Stephen Dubner and Steven Levitt point out in the book SuperFreakonomics, when you crunch the numbers, walking under the influence is, mile per mile, potentially more even dangerous than driving under the influence. The reason is that, when you make bad decisions as a pedestrian – particularly at night if you are wearing dark clothing — you can easily get seriously hurt or killed. If you are in a car and you get into collision, you at least can hopefully rely on the car's safety mechanisms, like airbags and seatbelts, to protect you against the worst of the impact. As a pedestrian, you have nothing shielding you.
3.    Pay attention to near misses in the past.
Have you ever gotten into a DUI wreck before? Do you plan to hang out with anyone who has been arrested for that crime or who has gotten into serious injury accidents? The best predictor of future accidents is past driving behavior. Pick up on clues left by the past, so that you can more effectively manage your own behavior and minimize risk. For instance, say your cousin Arnie comes to town and wants to go bar hopping with you. But you know that cousin Arnie has two DUI priors on his record; you might want to aggressively suggest that everyone take a cab.
4.    Organize Thanksgiving events in a way that requires less driving overall.
One of the best ways to prevent problems is to negate temptations altogether. For instance, maybe you and your family typically go out to a restaurant that serves copious amounts of alcohol. Consider changing your plans this year, so that you all stay at someone's house, so that you are not tempted to drink and then get behind the wheel.
For help dealing with the aftereffects of a crash or arrest, call a qualified Los Angeles DUI attorney with the Kraut Criminal & DUI Lawyers today for a free consultation with a former Deputy District Attorney with nearly two decades of experience fighting on both sides of these types of cases.

If police stopped you for Los Angeles DUI, you may be worried and anxious. Contact Harvard Law School educated, ex-prosecutor Michael Kraut for assistance at (323) 464-6453 or online. Our team is located at 6255 Sunset Boulevard, Suite 1520, Los Angeles, California 90028.