Crocs Founder, George Boedecker, Gives Clinic on How NOT to Handle a Los Angeles DUI Arrest
If you're a multimillion dollar entrepreneur, who can afford a 2010 Porsche Panamera, you'd probably be able to handle a Los Angeles DUI arrest with a fair amount of grace. Right?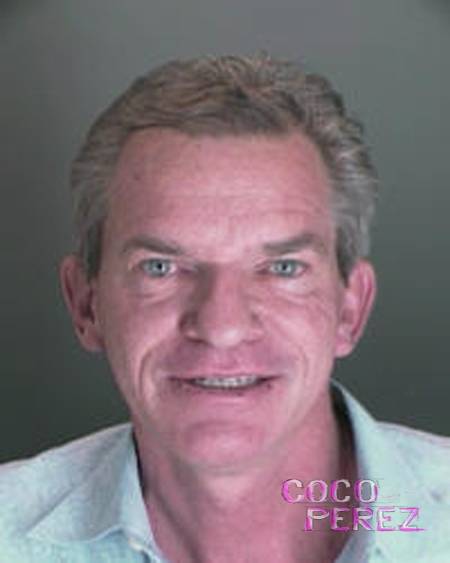 Not necessarily.
Being rich, famous and well-connected does not inoculate you from behaving like a raving toddler. When those red and blue police lights light up behind you, anything can happen.
Case in point: George Boedecker, the founder of Crocs. The 51-year-old shoe mogul got arrested a few years ago in Colorado, after a witness saw him passed out behind the wheel of his black 2010 Porsche Panamera. According to the Denver Post, when police arrived, Boedecker greeted them with a slew of profanities. Reports from both TMZ and the Huffington Post suggested that Boedecker was on quite a blue streak that night:
• Per TMZ: "he told cops to "f**k" themselves "in the a**";
• In response to a request for his address, he allegedly said "I have 17 f**king homes";
• He also told police officer that he was dating pop singer Taylor Swift — his "really f**king famous" girlfriend;
• At first, Boedecker claimed that she (Swift) was driving the vehicle, but then the officer asked the shoe mogul where she was. He said "Nashville"… and then called Swift "bad s**t crazy."
• In addition to being uncooperative, Boedecker exhibited other symptoms of being DUI. The police arrested him, his protest that he "knew [his] f**king rights" notwithstanding.
• In response to a request to complete a field sobriety test, Boedecker responded "I am not doing your f**king maneuvers";
• He even told one police officer that he was "his enemy for life" and earnestly hoped that the officer would "f**king die."
The DUI was not the first time Boedecker had run into problems with the law. Back in 2006, he called his sister's ex-husband and threatened him, allegedly saying "I'm going to slit your throat." After that, he was arrested and charged with threatening bodily injury and misdemeanor trespassing.
Ironically, he also heads up a philanthropy group, the Boedecker Foundation, which, per the foundation's website, has "a broad charter to empower communities and inspire positive change around the world."
Boedecker no doubt easily made his bond of $500.
But the most delicious piece of irony comes from the website The Smoking Gun, which said that the officer who tagged him for DUI said he was wearing flip-flops – not crocs!
Did you do "dumb stuff" after your Los Angeles DUI stop?
If so, appreciate that you're not the only one in history to have "screwed up." That said, the actions that you take now (or fail to take) can have an outsized effect on your ability to avoid jail time, and reduce your overall pain and frustration.
A Southern California DUI defense attorney at the Kraut Criminal & DUI Lawyers can help you get a handle on what your charges mean and what you can do to fight back against them. Connect with Harvard Law School educated Kraut and his experienced team now for assistance.

If you have been arrested for a DUI in Los Angeles or you are under investigation for driving under the influence in Southern California, please contact Los Angeles criminal defense attorney Michael Kraut for 24/7 assistance by phone at (323) 464-6453 or toll free at (888) 334-6344 or online.