Crazy DUI Stories Involving Non-Standard Vehicles
Fact: You don't have to be driving a car, truck or motorcycle to be charged with DUI. In fact, people across the world have faced DUI charges for driving all sorts of non-standard vehicles, from boats to riding mowers to…well, let's not spoil it here. Just take a look at the following crazy DUI stories we scoured from the web recently.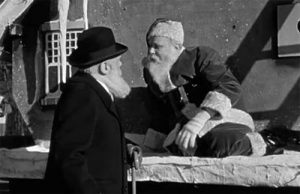 Incident on a Bridge: Motorized Wheelchair
According to Florida law, drivers under the influence can be charged for operating any type of motorized vehicle—including, as one man discovered, a motorized wheelchair.
According to Guardian Interlock, police responded to a number of complaints about a man blocking the entrance to a pedestrian bridge with a wheelchair. When they arrived, they arrested the perpetrator on DUI charges because the wheelchair was motorized.
This story has a peculiar interest because of some of the misunderstandings people have about the use of motorized scooters and Florida DUI laws, possibly further blurred by some manufacturers branding their product as a "DUI scooter" to address the widespread DUI problems in the state. If a scooter is motorized and is driven on a public road—regardless of its branding—the driver may be charged with DUI if appropriate. (The article doesn't say whether the wheelchair-bound man was driving a DUI scooter.)
The Wrong-Way Riding Mower
In another example of Florida drivers coming up against the state's broad definition of motorized vehicles, Gainesville.com reported that a sheriff's deputy making his rounds in Citra came across a man astride a riding mower driving on the wrong side of the road in a residential subdivision. When he stopped the 68-year old operator, the deputy found an open can of beer in the cup holder and smelled alcohol strongly on the man's breath. The driver failed a field sobriety test and was charged with DUI—his fourth offense and a violation of his probation.
The operator of the mower, James David Gray, admitted that after mowing several lawns that day, he had stopped to buy the 18-pack because he was "hot and depressed" because of his lack of income. He was picked up 2.5 miles from the convenience store; only four cans of beer were left in the box.
Trouble on Ice
In Apple Valley, MN, the local CBS affiliate reported that as a team of young hockey players and fans looked on while the operator of a Zamboni appeared to have trouble controlling the vehicle. He drove erratically across the ice, missing spots and bumping into walls, according to witnesses. Twenty-five minutes into a typical 10-minute job, local authorities arrived and apprehended the man, who failed a field sobriety test and was arrested on DWI charges—apparently his fourth offense.
A High-Speed Chase (For a Street Sweeper)
On New Year's Day 2015, according to New York Daily News, New York State Police encountered a man driving erratically on the Southern State Parkway in Long Island. When they tried to pull him over, he reportedly tried to lose them—at driving speeds maxing at 35 mph. The vehicle, it turns out, was a street sweeper.
When the driver finally pulled over and surrendered to police, they tested him and found his BAC at twice the legal limit. Jerry Mitchell of Brooklyn was charged with aggravated DWI—and since he was driving an official vehicle unlawfully on a holiday, he was also charged with aggravated unlicensed operation.
Who Hijacked Barbie's Car?
The United States doesn't corner the market on crazy DUI stories. In fact, one of the craziest of these tales comes from across the pond, as the UK Telegraph reports.
In April 2010, local authorities picked up 40-year-old Paul Hutton for drink-driving (the British equivalent of DUI) after clocking him driving at breakneck speeds of 4 mph—in a toy Barbie electric car. As Hutton explained later, he had been making modifications to the toy vehicle with his son as part of a mechanics school project, and "couldn't resist the temptation" to try it.
Remarkably, as Hutton had another drink-driving offense on his record in the past 10 years, the Barbie car stunt cost the man his driver's license.
Yes, the Motorized Cooler Counts as a Vehicle
Not to be outdone, Australia recently yielded its own crazy DUI story. As reported by UPI, a 21-year-old man from New South Wales pleaded guilty to the intoxicated operation of a makeshift cooler outfitted with a gas engine and wheels. (Considering the entire stunt was caught on video and went viral on Facebook, it's possible the man felt a guilty plea was his best option.)
Even more unusual than the ride itself was the way the perpetrator was caught. When police came across the Facebook video and apprehended the man some time after the event, they discovered his blood alcohol content was still 4 times over the legal limit.
The Christmas Parade Gone Horribly Wrong
If you recall the inebriated Santa Claus whom actor Edmund Gwenn replaced in the Macy's Parade in Miracle on 34th Street, this story will pale in comparison. As Cracked tells it, David Allen Rodgers was pulling a Christmas float laden with dancing teens in Anderson, South Carolina when he apparently decided to spice things up a bit. After pulling out to pass another float, Rodgers floored it and took off with the kids still in tow, running several lights and crossing railroad tracks at 60 mph before police stopped him. In addition to his DUI, Rodgers was slapped with 18 counts of kidnapping for hauling the children along for the ride, along with assault of a police officer.
Regardless of what type of vehicle you're operating, if you are charged with DUI, our experienced attorneys can provide expert legal help and guidance as you move forward. Give us a call today to learn more.