Charismatic Basketball Coach Tagged for DWI: Incident was Not a Southern California DUI, But Story Has Certainly Captured Hollywood's Attention
Dallas Maverick coach and 11 year NBA veteran Popeye Jones was pulled over Sunday night for driving while intoxicated, according to a breaking story from the Dallas Morning News. Although the incident was not specifically a Southern California celebrity DUI, it has nevertheless fired up the bloggers and twitterers who spend their days searching for Hollywood dirt to till.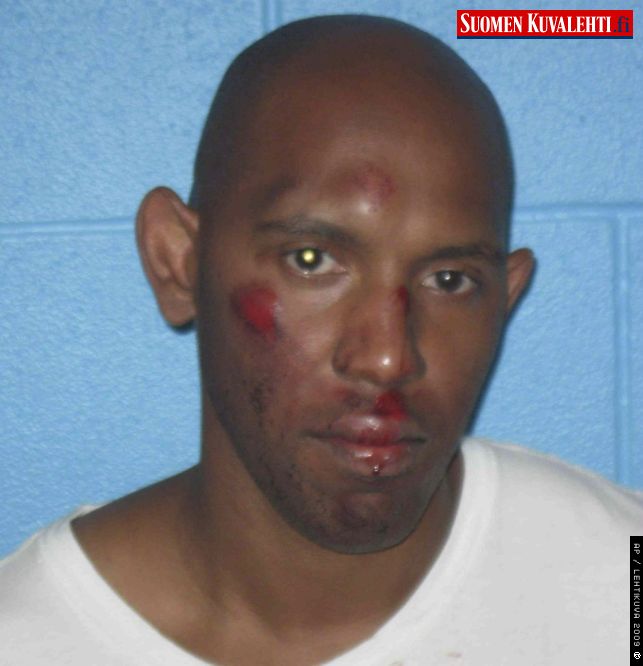 Jones allegedly had been driving his GMC Yukon erratically when Dallas police officers pulled him over. He refused a breath test, prompting the arrest. Jones reportedly resisted at first and somehow wound up face-planting on the pavement. (In his mug shot, his bruises and abrasions are quite visible.) Officials reported that Jones fell because he "lost his balance," but some in the blogosphere have accused the police of possibly administering unnecessary force in the arrest.
An experienced Los Angeles DUI attorney might advise a client in a similar situation to refrain from making comments to the press about the case until the case has been methodically analyzed. A rigorous investigation is key to a solid defense. In fact, if a DWI defendant fails to divulge key facts about his arrest to his attorney, he risks inadvertently creating a slew of problems for himself.
Jones' breathalyzer test refusal seems to have set off the complications in question. According to Los Angeles DUI law, a refusal to take a chemical test can be grounds for arrest under certain circumstances. For instance, if you have previously recently been arrested for DUI; or if you're on probation for another crime; or if you're under the age of 21, California law requires that you take a PAS test or face arrest.
That being said, determining whether a certain behavior constitutes a legally actionable "refusal" can be complicated business. For instance, if the driver delays taking a test, does this constitute a refusal or not? The answer may depend on factors such as whether the police contributed/caused the delay or whether the defendant was sick or injured.
A refusal can be penalized in multiple ways. If you're convicted of the DUI, the Department of Motor Vehicles may not allow you to obtain even a restricted license — your one-year driver's license suspension will be total and complete. You may also face additional jail time and conditions for your probation.
To draft a forward thinking and persuasive defense, consult veteran Los Angeles DUI attorney Michael Kraut. As a Harvard Law School graduate and former prosecutor (Deputy District Attorney) for the city of Los Angeles, Attorney Kraut has distinguished himself as a powerful advocate for justice, an impressive legal tactician, and a results-oriented thinker. With your rights and possibly even your freedom on the line, you need and deserve a top caliber attorney to build you the stiffest possible defense.

If you have been arrested for a DUI in Los Angeles or you are under investigation for driving under the influence in Southern California, please contact Los Angeles criminal defense attorney Michael Kraut for 24/7 assistance by phone at (323) 464-6453 or toll free at (888) 334-6344 or online.