Celebrity Los Angeles DUI Bloggers Weigh-in on Vince Neil's Not Guilty Plea
Motley Crue frontman, Vince Neil, got arrested in Las Vegas in June for driving under the influence. His blood alcohol concentration tested at over 0.21% – nearly 3 times the legal limit for Southern California DUI. Ever since, celebrity gossip sites have been wondering how Neil would plead to the charges. Well… the results are in.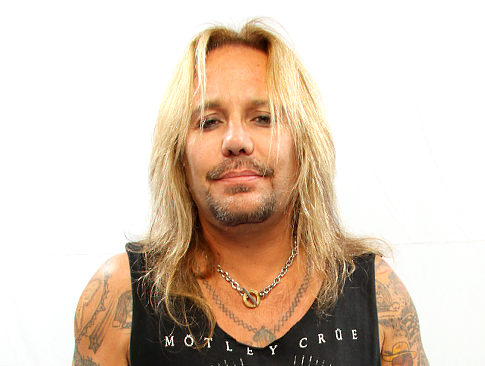 Last Tuesday, Neil pled "not guilty" to his misdemeanor DUI charge – along with speeding charges pursuant to his June 28th arrest. If you've been recently pulled over for Glendale DUI, Pasadena DUI, Los Angeles DUI, or Burbank DUI, perhaps you might relate to what Neil went through when the police stopped him as he was driving 60 miles per hour in a 45 mile per hour zone. The officers noticed that Neil had an odor of alcohol on his breath, and he failed several field sobriety tests – including the Horizontal Nystagmus Gaze, Walk the Line, and One-Leg Stand tests. The officers removed Neil from his Lamborghini and took him to Clark County jail. Neil secured his release with $2,000 bail. According to news sources, his trial is set for January 6th in Las Vegas.
26 years ago, Neil got convicted of DUI and vehicular manslaughter after he got into a crash that killed a passenger in his car, the drummer for the Finnish band Hanoi Rocks.
So despite being convicted of vehicular manslaughter, Neil only served 15 days in jail out of a 30-day sentence.
As Neil's case indicates, if you hurt or kill someone while DUI in Los Angeles, your penalties can range widely, depending on many factors. If you were "grossly negligent," for instance, you may face charges pursuant to Penal Code Section 191.5(A). A conviction could lead to a raft of very serious charges, including a long time in jail. To prove that you were grossly negligent, prosecutors must show that you drove with more than average inattention or carelessness or bad judgment – in other words, you drove in such a reckless fashion that a reasonable person would realize that you were creating a serious risk of hurting someone or killing someone.
There is actually an even more serious charge – DUI murder. This charge carries even stiffer penalties.
Whether you've been pulled over for a relatively minor misdemeanor charge or a more serious count, a Los Angeles DUI attorney can provide crucial guidance and strategic support as you work to save your license and reduce your penalties.

Look to Michael Kraut of Los Angeles' Kraut Criminal & DUI Lawyers to guide you as you build your defense. Attorney Kraut spent nearly a decade and half working as a criminal prosecutor for Los Angeles – taking on many Los Angeles DUI cases from the other side. He can leverage what he learned as a Deputy DA to help you build a result-oriented response to your charges.
If you have been arrested for a DUI in Long Beach or you are under investigation for driving under the influence in Southern California, please contact Los Angeles criminal defense attorney Michael Kraut for 24/7 assistance by phone at (323) 464-6453 or toll free at (888) 334-6344 or online.