Celebrity DUI Roundup—Summer 2018 Edition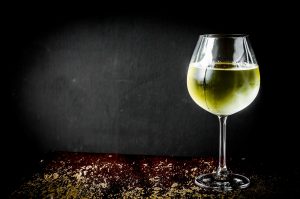 Getting arrested for DUI can be highly disruptive and embarrassing in itself—but imagine if your shortcomings made national headlines. By definition, famous people rely on publicity to keep them…famous. However, occasionally they get media attention for less than flattering reasons. Even so, we can always learn something from their stories, so let's take a look at a few high-profile DUI cases from the past few months.
Vince Vaughn
Around 12:30 a.m. on Sunday, June 10, Dodgeball actor Vince Vaughn, 48, was stopped at a sobriety checkpoint in Manhattan Beach outside Los Angeles, WTOP reports. He allegedly failed an on-site sobriety test but opted to take a blood test rather than submit to a breathalyzer. Vaughn was arrested on the scene on suspicion of DUI, as captured by police body cameras. An unnamed passenger in the vehicle was also arrested for public intoxication, and both were cited for delaying an investigation—which under California law is listed in the same section as resisting or obstructing arrest.
Vaughn was released from jail later that morning pending a hearing in court at a later date. At press time, no information has been reported as to the results of Vaughn's blood test or his upcoming court date.
Takeaways: Sobriety checkpoints can spring up at any time, and they don't play favorites with celebrity or social status. Additionally, failing to cooperate immediately with officers may result in additional charges.
Lou Diamond Phillips
In November 2017, Lou Diamond Phillips, known for his roles in Courage Under Fire and Stand and Deliver, was arrested for driving while intoxicated near his childhood home of Corpus Christi, Texas, while visiting from California for a speaking engagement. According to the local ABC affiliate, the 56-year-old actor aroused suspicion that he had been drinking when he stopped to ask an officer for directions. He returned to court in April 2018 to plead guilty to DWI. He was sentenced to two years' probation, during which time he is banned from consuming any alcohol and is required by Texas law to complete a DWI education program. Phillips also apologized, promising that would "never happen again."
Takeaways: Asking an officer for directions suggests that Phillips may have been unware that he had had too much to drink. Knowing your limit may be elusive and becomes even more so the more you have to drink. A better solution: Err on the side of caution and stay out of the driver's seat if you drink.
Mac Miller
At approximately 1:00 a.m. on May 17, 2018, according to Us Magazine, twenty-six year old rapper Mac Miller allegedly crashed his Mercedes into a utility pole in Los Angeles, knocking the pole over. He then reportedly fled the scene on foot, along with two other passengers. Local police traced his license plate to his home, where police say Miller confessed to DUI and fleeing the scene of the accident. His breathalyzer test showed a BAC at twice the legal limit, TMZ says. After being arrested and taken to jail, he was released several hours later on $15,000 bail.
One week prior to the incident, Miller and then-girlfriend Ariana Grande had announced an amicable end to their two-year relationship. While Miller now awaits trial for DUI charges, his ex has announced her engagement to SNL comedian Pete Davidson after a whirlwind romance.
Takeaways: We can only speculate in context whether Miller's DUI came from grieving the end of his relationship, but it serves as a reminder that responding to a negative situation by throwing caution to the wind often makes things worse. So does leaving the scene.
Steve Wilkos
In January 2018, talk show host and former Jerry Springer Show security director Steve Wilkos lost control of his vehicle in Darien, CT and suffered injuries in the subsequent rollover crash. Three days later, according to People, he turned himself into police when he found out there was a warrant out for his arrest on suspicion of operating under the influence. Medical records showed he had had a BAC count of 2.9 at the time of the crash. In April 2018, the Stamford Advocate reports Wilkos, 53, returned to court, where he was permitted to participate in a court diversionary program that includes a 15-week treatment program. Upon successful completion, the charges will be dropped. Wilkos, who is also a former officer of the Chicago Police Department and a veteran of the U.S. Marine Corp, apologized to the community of Darien, where he resides, for his lapse in judgment in getting behind the wheel while impaired.
Takeaways: Not even former police officers are exempt from lapses in judgment when it comes to driving under the influence. Additionally, while California law doesn't have a specific provision to drop DUI charges, it does offer diversionary programs where eligible first-time offenders who plead guilty may go through approved treatment programs and education courses in lieu of jail time. Wilkos' story serves as a reminder that cooperating with authorities under the guidance of an attorney may yield alternatives to the worst-case-scenario with a DUI arrest.
If you have been arrested and charged with DUI, don't face your charges alone. Call our offices to see how we can help.