Burbank DUI Shocker: Attorney Arrested for Driving Under the Influence
If you've been stuck on Victory Boulevard or Burbank Boulevard in heavy traffic, chances are you've had the opportunity to gaze at billboards for lawyers who specialize in Los Angeles DUI and criminal defense. Whatever you feel about the attorneys who put up these ads, you'd think they'd know enough to stay out of trouble themselves.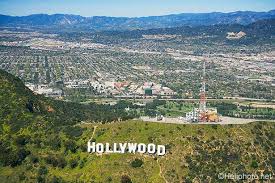 Unfortunately, even legal professionals, judges, police officers, and law makers who encode the laws for Burbank DUI, Pasadena DUI, Glendale DUI, and Los Angeles DUI can lose their bearings and get into trouble with our state's anti-DUI laws.
Although say today's blog post is about an event out of Orange Country, Florida, its implications for DUI defense are pretty universal. Let's take a look:
A Florida DUI lawyer had been returning home with a companion, when the companion ran a red light and got stopped by a police officer. The attorney pulled over to check on his friend. As he walked over, the officer noted that lawyer appeared to be stumbling; he suspected the attorney of driving under the influence.
According to the attorney's report, he had indeed imbibed two drinks over the evening. But he vehemently denied that he was over the South Florida (and Burbank DUI) limit of 0.08% BAC. "[The attorney] brushed off the officer's allegation as absurd: 'How can you see one staggering when you're walking through a grassy median makes no sense.'
The attorney refused to take a field sobriety test but agreed to take a blood test. But when he arrived at the Orange County jail, he was not offered a blood test. According to Allen Moore, a spokesman, the jail does not conduct blood tests. The attorney, a former Sheriff's Detective, made a $500 jail bond and left jail just after 9 am.
Was the attorney treated fairly by police? Without deeper analysis of what happened, it's impossible to say. News reports like these often unwittingly bias readers one way or another – as with any Burbank DUI situation, the only way to really get at the truth is to engage in a long and discerning probe of the evidence and testimony.
Unfortunately for the attorney, irrespective of whether he can vindicate himself and clear his record, his business may suffer. He contends that the officer who arrested him knew him by name, and that that's why the arrest occurred. Here's exactly what he said: "100%, the facts will show that [he] was not impaired while driving. He was not even cited for any traffic violations, had stopped to assist another motorist, a friend, and then was detained by an overzealous OPD officer they knew me by name and immediately detained me."
The major takeaway here is that DUI arrests can be scary, no matter how well you know the law, and no matter how trained you are. To get over that feeling of overwhelm and anxiety, consult with a Los Angeles criminal defense attorney with a great record at jury trials, and lots of experience as a former prosecutor. Connect with Mr. Michael Kraut of the Kraut Law Group in Burbank at 
2600 West Olive Avenue, 5th Floor, Burbank, California 91505 Phone: (818) 563-9810 to get a free and completely confidential consultation about what to do next.

If you have been arrested for a DUI in Burbank or you are under investigation for driving under the influence in Southern California, please contact Los Angeles criminal defense attorney Michael Kraut for 24/7 assistance by phone at (323) 464-6453 or toll free at (888) 334-6344 or online.