Burbank DUI News Blotter: Three Year Jail Sentence for Women Who Caused Three Accidents in Just One Hour
January 10th was not a good day for 23-year old Allison Smolinski. If you've been arrested for driving under the influence in Burbank or elsewhere in the Southland, chances are (hopefully) your event was less dramatic and devastating than Ms. Smolinski's.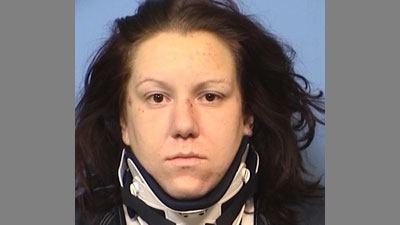 According to news reports, Smolinski piloted her 1997 Nissan Pathfinder into three different accidents within a single hour, climaxing with her smashing the SUV into a house in Wheaton, Illinois. People inside the home had been watching TV, and fortunately no one inside was hurt.
But Smolinski suffered a neck injury, and her passenger, a 27-year old male, sustained a major gash to his head. Prior to the explosive conclusion to the accident-spree, Smolinski allegedly smashed a car on Blanchard Street and banged into another car on I-290. Reports suggest that she might also be implicated in a rollover crash on another highway, I-355, where witnesses said that some driver had been "swerving all over the road."
Smolinski has been in jail since January. Since she has already served several months in prison, and she only need to serve 85% of the total jail sentence per state law, she might be eligible to get parole in only two years or so.
Nevertheless, Smolinski's situation is a dramatic example of how Burbank DUIs or DUIs anywhere in Southern California or the rest of the country can radically alter one's future in ways that you could hardly predict. Imagine, for instance, if your family member got hurt or even killed in the rollover accident on I-355. Imagine if Ms. Smolinski had smashed into your home instead of the home on Wheaton Street.
The big question before you is: How can you pick up the pieces of your life and reputation after your Burbank DUI arrest?
This is not an easy question to answer.
In fact, the relevant laws, such as California Vehicle Code Section 23153(a) and 23153(b), which cover injury DUIs in Burbank, are pretty subtle. If you don't have a respected and compassionate Burbank DUI criminal defense lawyer on your side, such as Michael Kraut of the Kraut Law Group here in the Valley, you may have a difficult time intuiting the right way to build a defense and fight your charges.
Don't make a major strategic mistake – get in touch with a member of the Kraut Law Group today to go over what you can do — and, even more key, what you shouldn't do — to defend against your charges and start to pick up the pieces after your overwhelming experience.

If you have been arrested for a DUI in Burbank or you are under investigation for driving under the influence in Southern California, please contact Los Angeles criminal defense attorney Michael Kraut for 24/7 assistance by phone at (323) 464-6453 or toll free at (888) 334-6344 or online.