Burbank DUI Checkpoints Violating Civil Liberties?
The police officers who stop drivers at Burbank DUI checkpoints are empowered to remove dangerous drivers from the roads to enhance public safety. And while everyone can agree that we want to reduce and ideally eliminate Burbank DUI, Glendale DUI, Pasadena DUI, Los Angeles DUI, etc., civil liberties groups are complaining that DUI checkpoints are being used to generate impoundment fees… as opposed to eliminating DUI drivers!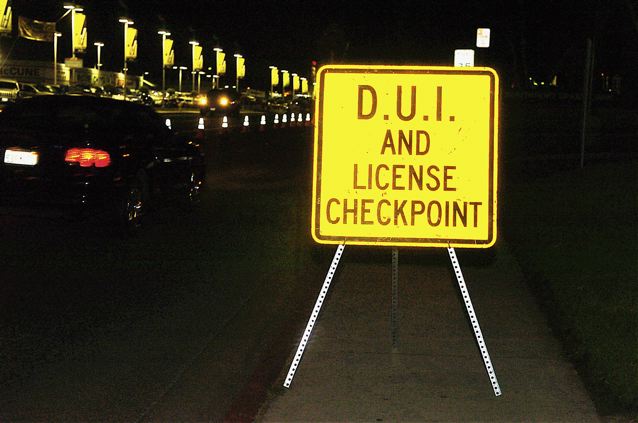 According to a May 24th story from the Associated Press, a lawmaker in Northern California (Santa Rosa), Assemblyman Michael Allen (D), has proposed a law to "restrict the inspections to their intended purpose of stopping drunken driving." Allen's bill, AB 1389, points out that impoundments have leapt over the 50% between 2007 to 2009.
In many California cities, Allen says, "the ratio of impoundments to DUI arrest is 20 to 1." The California Police Chief Association, among other enforcement agencies, denies that DUI checkpoints are being abused to generate impoundment fees. David L. Maggard, Jr. responded via e-mail that "DUI checkpoints are exclusively about safety." Another Assemblyman, Kevin Jeffries, complained that the bill would tie up police and prevent enforcement of anti-DUI policy: "I was a volunteer firefighter for 29 years, and I saw a lot of carnage the road because of drunk drivers…this weakens our ability to catch drunk drivers."
The bill proposed by Allen would codify a state Supreme Court ruling that "requires officers to conduct their checkpoints on roads that already have a high rate of DUI arrest or accidents, and then give advance notice of the location."
Clearly, there has to be some way to find a balance here between respecting the rights and civil liberties of drivers and keeping our roads safe and clear of dangerous drivers.
Unfortunately, the way the system has been politicized, policy analysts, politicians, and many people in the legal system have been conditioned to believe that only "win-lose" outcomes are available. Either the police "win" or DUI drivers "win." This kind of binary choice is obviously a false choice, if you probe the argument in any logical detail. Surely, we collectively can find ways to eliminate or reduce DUI driving and abuse of checkpoints and make our roads safer – all at the same time. It's just going to take creativity and a little more willingness to both experiment with policy solutions and to measure the efficacy of the solutions in a smart way.
Changing our cultural expectations of drivers may help a lot more than simply punishing them. For instance, right now, in spite of the fact that California's laws prohibit drivers from text message while driving, many people still do it anyway. If we can find a way to eliminate the "social permission" that we're tacitly giving each other to text while driving, we can likely reduce accidents significantly – all without punishing anybody.
All of this philosophizing aside, a Los Angeles criminal defense attorney can provide crucial, tactical, and strategic advice and solutions for you, if you or someone you care about has been charged with a DUI crime. Michael Kraut of Burbank's Kraut Law Group (2600 West Olive Avenue, 5th Floor, Burbank, California 91505 Phone: (818) 563-9810) is a highly reputed former prosecutor (served as a Deputy District Attorney almost for 15 years), who is respected by prosecutors and judges and regarded by major media as an expert in Los Angeles DUI law.

If you have been arrested for a DUI in Burbank or you are under investigation for driving under the influence in Southern California, please contact Los Angeles criminal defense attorney Michael Kraut for 24/7 assistance by phone at (323) 464-6453 or toll free at (888) 334-6344 or online.