Breaking Justin Bieber DUI News: Pop Icon's Hearing Has Been Rescheduled
Our Los Angeles DUI blog — as well as practically every media organ that covers popular culture — has been keenly attuned to the saga of Justin Bieber's DUI case.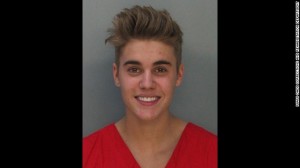 The latest development is something of a "pass" – prosecuting attorneys requested to reschedule a hearing to determine whether Bieber should be put on trial for DUI and resisting arrest. The judge agreed to this request but didn't put matters off for long. The hearing will go forward on August 13. Rumors of a plea deal are floating.
As you might recall from following the seemingly endless barrage of news footage about Bieber's arrest, the "Baby" singer allegedly was drag racing illegally on Miami streets in a rented Lamborghini. Police said he had alcohol on his breath, although he apparently tested below the 0.02% BAC cut-off for underage drivers. However, some evidence suggests that he had been on Xanax (an anti-anxiety medication) and that authorities found marijuana in his system. The arresting officer noted: "I immediately smelled an odor of alcohol emanating from the driver's breath… the driver had slow, deliberate movements and a stupor look on his face. These are all indicators of an impaired driver."
In addition to dealing with the fallout of his January 23 arrest, Bieber has faced other legal problems this summer. In July, for instance, he plead no contest to misdemeanor vandalism charges and paid over $80,000 in restitution to his next door neighbors in Malibu, after he egged their house and damaged their wood exterior.
If you're an under-aged driver, and you police catch you beyond the wheel with even a trace amount of alcohol in your system, you can lose your license and face other penalties that make it much more difficult for you to drive to school, keep your job and build your life and career. Call the team here at the Kraut Law Group today for a free and confidential consultation about your potential Los Angeles DUI defense.

Have you been arrested for a DUI in Los Angeles? If so, please contact DUI defense attorney Michael Kraut at (323) 464-6453 or online. Our building is located at 6255 Sunset Boulevard, Suite 1520, Los Angeles, California 90028.