Beverly Hills Field Sobriety Test Cautionary Tale: Former CEO of Chicago Tribune Busted for DUI in Cincinnati
Last week, Randy Michaels, the former Chief Executive of the Tribune Company (owner of the Chicago Tribune, among other media holdings) was arrested near Cincinnati. If you or someone you care about is facing similar charges after failing a field sobriety test in Beverly Hills (or elsewhere in the Southland), Michaels' ordeal may be quite instructive.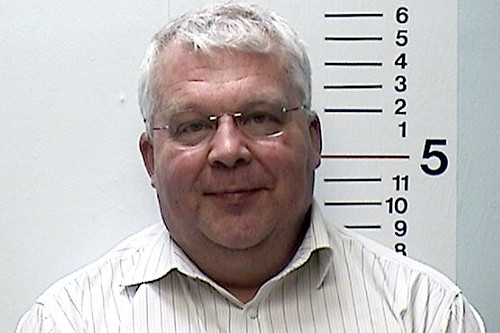 Although blogs and media outlets around the country reported on the arrest, it was most interesting to read the Tribune's own report about the paper's former boss. According to an October 14th article in the Tribune, "the media scion was arrested on 2 A.M on Friday the 14th near Ohio Highway 122 and Interstate 75." The Tribune reported that "police found his car stuck in mud with water up to the vehicle's frame in a construction zone… an officer who approached the car said he smelled alcohol on Michaels' breath, noticed his eyes were bloodshot and described him as being "unsteady" on his feet."
As regular readers of this Beverly Hills DUI blog know, those are classic Beverly Hills DUI symptoms.
Michaels was also put through the paces of field sobriety tests – three times – including stand on one leg, and walk the line. Police reports said that Michaels could only balance on his leg for about 3 seconds – a classic indicator that something was either amiss with his vestibular system or that he was under the influence of alcohol or other substances.
After the arrest, Michaels was bought to a city jail in the nearby town of Middletown. After consulting with a lawyer, Michaels refused to take a breathalyzer test at the jail. He was released after posting a bail of around $600.
Michaels took over the Chicago-based Tribune Company in 2007 but departed last year amid allegations that he had brought a "frat house culture" to the corporate offices of the Tribune.
Are there lessons here? Sure.
First of all, it is interesting to note the difference between Michaels' reaction to his arrest (he called his attorney instead of submitting mindlessly to a breathalyzer test) and to contrast his actions with the actions of other DUI suspects we've recently blogged about. If you recall from a few blog posts ago, we talked about how drivers often make impulsive, irrational, destructive decisions AFTER getting arrested that redound to massively complicate their cases.
So here is a takeaway – and it is a takeaway that cannot be stressed enough: even if you've made terrible mistakes, such as driving DUI in Beverly Hills with injury, it's never too late to start making rational, accurate and strategic decisions.
A competent Beverly Hills DUI attorney can help you know what you need to do. Connect with Michael Kraut of Beverly Hills' Kraut Criminal & DUI Lawyers (9107 Wilshire Blvd., Suite 450, Beverly Hills, California 90210 Phone: (310) 550-6935) today to discuss your needs and concerns. Attorney Kraut is a very reputable former prosecutor (also Harvard Law School educated) with the knowledge, knowhow and connections to give you best service.

If you have been arrested for a DUI in Beverly Hills or you are under investigation for driving under the influence in Southern California, please contact Los Angeles criminal defense attorney Michael Kraut for 24/7 assistance by phone at (323) 464-6453 or toll free at (888) 334-6344 or online.