Beverly Hills DUI Update: Amanda Bynes Not Fit To Stand Trial for Her Arrest, Claims Lawyer
Many Beverly Hills DUI stories are tragic-comic tales of celebrities upstaged by their own hubris and overreach.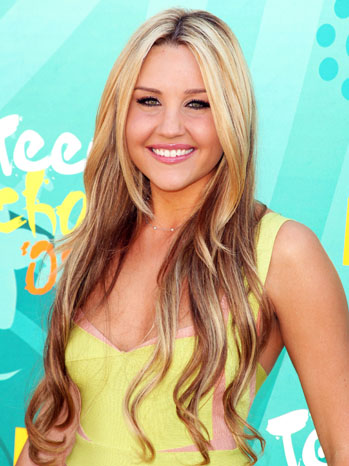 Millions of Americans like to ponder the odd behavior of divas like Lindsay Lohan and Britney Spears – as well as the atrocious rants and acts committed by the likes of celebrities like Mel Gibson.
But sometimes Hollywood DUI stories aren't funny. They aren't object lessons. They're just plain tragic.
Such appears to be the case with actress Amanda Bynes, who was arrested last April in West Hollywood for driving under the influence. As our Beverly Hills DUI law blog (and many other sources) reported at the time, Bynes tweeted to President Obama asking for lenience in her case: "Hey, @BarackObama…please fire the cop who arrested me. I also don't hit and run. The end."
At the time, many chided Bynes for her behavior — they considered it just another example of a bubble gum actress/pop star gone bad. However, Bynes's behavior continued to deteriorate – but not in a "normal" celebrity meltdown kind of way.
Earlier in the year, she was found lighting a fire in the driveway of Los Angeles home, and she was admitted to a psychiatric ward in July for treatment. The 27-year-old was due in court at the end of September for her DUI, but her lawyer said that she was mentally unfit to go to trial for her DUI, per California Penal Code 1368, which states "If counsel informs the court that he or she believes the defendant is, or may be, mentally incompetent, the court shall order that the question of the defendant's mental competence is to be determined in a hearing."
Bynes' mother, Lynn, has applied to be her conservator, which would give her some legal rights over the actress. The Beverly Hills DUI criminal procedure against Bynes has been paused, while the justice system deliberates to determine whether she is competent to go to trial.
Can Bynes' case teach us something about how to defend against Beverly Hills DUIs?
One of the interesting lessons here is that a DUI is often a symptom of larger and more complex problems in the life of the defendant.
Many Beverly Hills DUI defendants don't really look at their DUIs in context. They just want to get out of trouble and get back to their regularly scheduled lives. But really they should see the DUI as a wake up call to get much needed help.
Fortunately, you can start the process effectively today by connecting with Beverly Hills DUI criminal defense lawyer, Michael Kraut, of the Kraut Law Group. Mr. Kraut is an experienced ex-prosecutor who has the wherewithal and experience to get results for you.

If you have been arrested for a DUI in Beverly Hills or you are under investigation for driving under the influence in Southern California, please contact Beverly Hills criminal defense attorney Michael Kraut for 24/7 assistance by phone at (310) 550-6935 or toll free at (888) 334-6344 or online. We're located at 8484 Wilshire Boulevard, Suite 660B, Beverly Hills, CA 90211-3220.