Are You a Repeat Burbank DUI Offender? Hopefully You're Not As Bad As Timothy Morrow (8 Convictions!!)
Perhaps you wrote off your first DUI in Burbank as "bad luck" or "bad karma" or whatever.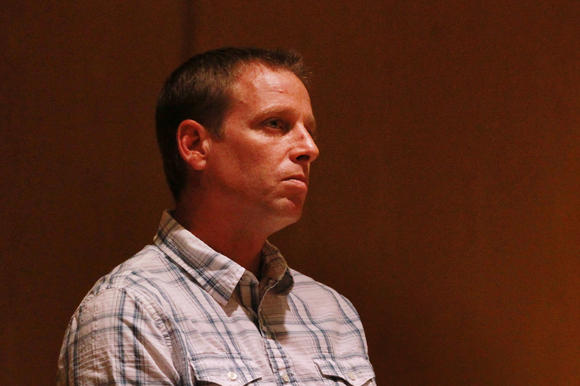 But now that you're facing your second charge, you're deeply worried that prosecutors will not take kindly to the recidivism. You are right to fear that. The Southern California justice system does not like it when drivers commit repeat crimes.
In that context, it's astonishing when people like 43-year-old Timothy Morrow wind up with eight DUI convictions over a lifetime. That's right: EIGHT DUIs.
The self-employed carpenter collected his first DUI at the age of 17. After that, he got arrested twice for boating under the influence and nine other times for driving while intoxicated. A local state attorney, Ben Dillon, noted "it defies the logic that an individual that has been arrested for DUI 10 times continues to drink alcohol…it's clear this defendant just doesn't get it and doesn't care."
A judge just handed down a 13 year prison sentence to Morrow, despite the fact that he admitted to the court that he had been abused as a child: "I have a 12-year-old son that I want to see grow up. I made a mistake, I apologize." Circuit Judge, Brian Hughes, appreciated the confession but handed down the 13 year jail sentence anyway: "you said you made a mistake … you made mistake after mistake after mistake, for 25 years. You are still somebody that keeps making the same mistake."
Do recidivists Burbank DUI offenders deserve a second chance? How about a third? A fourth? A fifth? Where does it end?
As the inimitable Will Rogers once said, "If you find yourself in a hole, stop digging."
That's sensible advice, but it's often hard to follow in practice. It's easy to look at somebody else who keeps "making the same mistake" and judging that person for being unable to get it together. But if you have a problem — be it a problem managing your relationship with alcohol or a deep seated psychological issue — you may not be able to figure out how to "stop digging" and approach your situation from a new and fresh vantage.
Fortunately, with the right help, Burbank DUI defendants like you can often not just rebound from serious charges but also restructure their lives, their careers and their finances in positive ways.
Let the team here at the Kraut Law Group help you with your Burbank DUI defense. Attorney Kraut is an experienced, trusted criminal defense lawyer. As an ex-prosecutor, he maintains excellent relationships with other prosecutors, judges and police officers, and he feels a great duty both to provide defendants with excellent counsel and to protect the public good.

If you have been arrested for a DUI in Burbank or you are under investigation for driving under the influence in Southern California, please contact Los Angeles criminal defense attorney Michael Kraut for 24/7 assistance by phone at (323) 464-6453 or toll free at (888) 334-6344 or online.